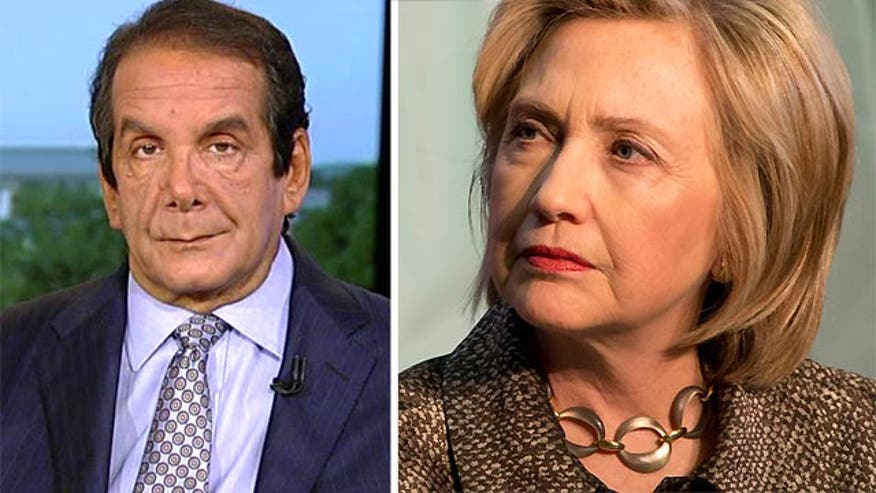 Charles Krauthammer told viewers Friday on 'Special Report with Bret Baier' that "it will snow in Hell" before the Department of Justice investigates Hillary Clinton over revelations that some of the former Secretary of State's emails she kept on a private server contained classified information.
"I think it will snow in Hell before the DOJ is going to go after her," the Fox News contributor and syndicated columnist said. "They go after David Petraeus for a lot less, but not her, for obvious reasons. It's an extremely politicized Department of Justice."
Krauthammer went on to say that the the issue he questions over the Hillary Clinton's email reports is that the Intelligence Community Inspector General said "'the emails [Hillary] sent were classified at the time she sent them, and they remain classified,' so what [Hillary] said in the press conference was obviously untrue."