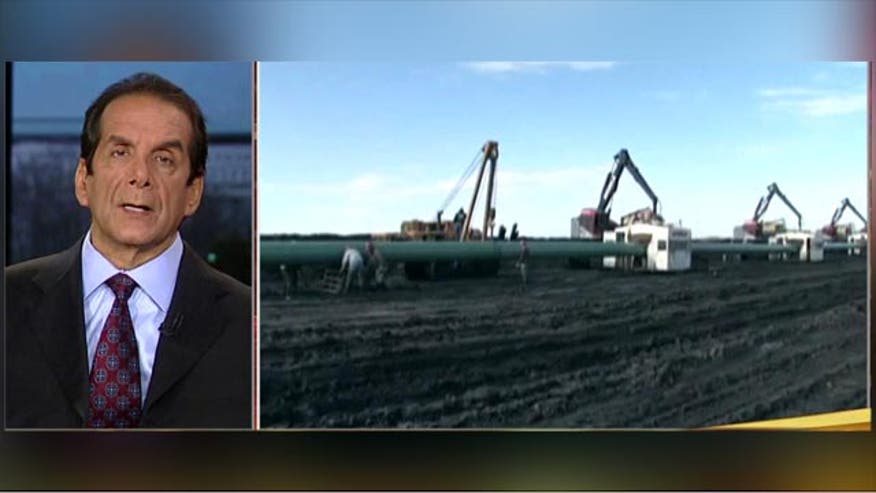 Charles Krauthammer said Friday on "Special Report with Bret Baier" that the latest delay of the Keystone XL is not about the oil or the environment, saying there is an "open and shut case" to build the pipeline.
The Obama administration Friday extended the review period for the pipeline, effectively pushing back the final decision until after this fall's midterm elections. The State Department said they need more time to review public comments and assess any impact a pending lawsuit might have on the project.
Krauthammer, a syndicated columnist and a Fox News contributor, said there is no "substantial ground" to make the case against building the pipeline.
"This is the most open and shut case, for any energy project, for any project anywhere that I have ever seen," he said.
Krauthammer said that the argument against the pipeline fails on its own terms.
He said it is favorable "economically, in terms of national security, our independence on Venezuelans, on the Middle East, clearly in terms of jobs, in terms of energy independence..."