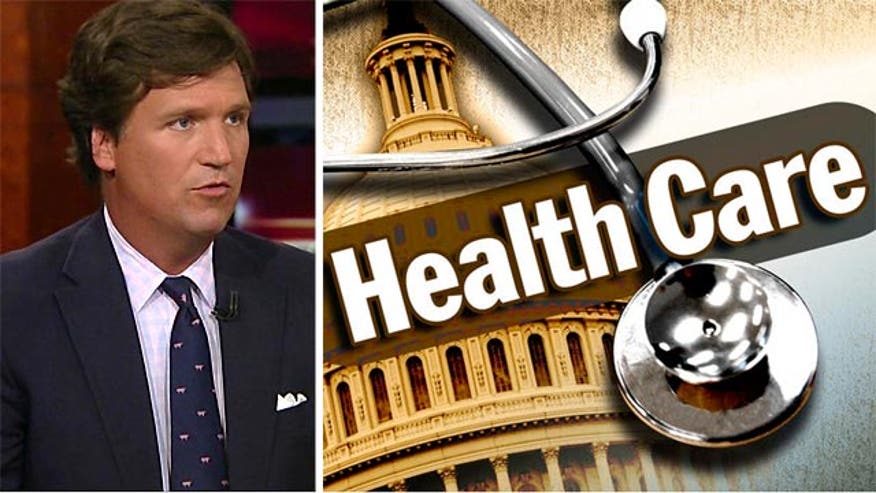 Tucker Carlson told viewers Thursday on "Special Report with Bret Baier" that if the Obama administration doesn't put the employer mandate into effect, it would "be the first domino to fall" and "the beginning for the end for the entire ObamaCare law."
Carlson's comments came after Robert Gibbs, a former administration official and Obama loyalist, told an audience at the 2014 Benefits Selling Expo that he didn't think the employer mandate would go into effect.
Carlson, the host of "Fox & Friends Weekend," said that could spell disaster for the law.
"Once you fail to enact or repeal the corporate mandate, then you can't have an individual mandate," he said. "At that point, the whole system falls apart, because unless you compel healthy people to buy in, they won't."
Carlson said if healthy people do not buy in, insurance companies will not be able to turn a profit and could go out of business.
"You will wind up with single-payer, so this is the beginning of the end for the entire ObamaCare law, there's no other way to see it," he said.