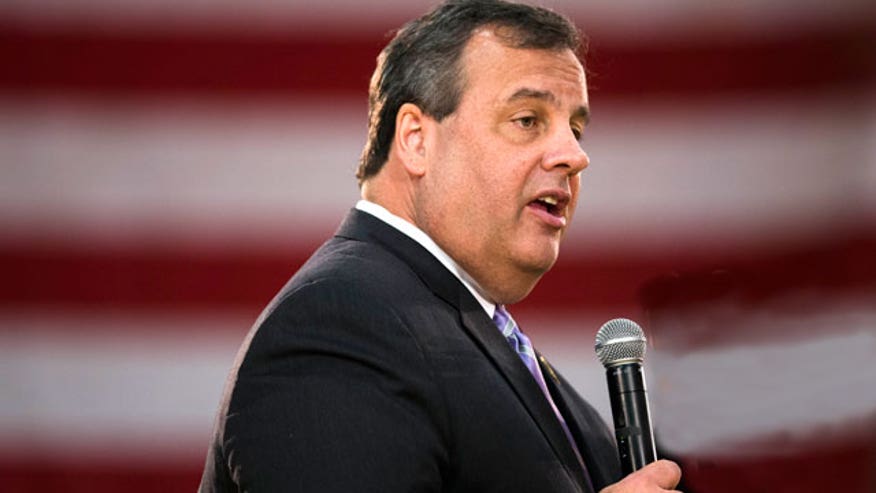 New Jersey Gov. Chris Christie announced Friday that the chairman of the Port Authority of New York and New Jersey has resigned, on the heels of an internal review which called for reforms at the agency amid questions about controversial lane closures near the George Washington Bridge.
The governor, who made the announcement at a press conference, also used the forum to address and defend the findings of the review, which determined Christie was not involved in the plot. The review was conducted by a law firm Christie brought in.
The investigation's findings, Christie said, have "supported exactly what I said."
Christie, in saying he was "fully embracing" the recommendations of the "thorough" review, announced that David Samson, head of the Port Authority, was stepping down. Christie had appointed him to run the board of the bistate agency that runs several New York City-area transportation facilities, including airports and bridges and tunnels. Samson was not implicated in the latest report.
Amid criticism of the report from Democrats, Christie also defended its objectivity. He noted that investigators reviewed over 250,000 documents and conducted over 70 interviews, and that it was led by six former federal prosecutors who "would not give away those reputations to do some type of slipshod job for me."
"I think the report will stand the test of time. But it will be tested," Christie said.
The September closure of lanes near the George Washington Bridge caused four days of massive gridlock in the community of Fort Lee. They have become a persistent controversy for Christie, a possible 2016 Republican presidential contender. Christie said on a radio show Wednesday that the events will not affect his decisions about his political future.
The report concluded that former Port Authority of New York and New Jersey official David Wildstein and ex-Christie aide Bridget Kelly were behind the closures and that they were targeting Fort Lee Mayor Mark Sokolich. But it did not conclude why they wanted to hurt the Democrat and said there was no evidence that it was because he refused to endorse Christie for re-election last year.
Christie said he still doesn't know why this was done. "It mystifies me on every level why this was done," he said.
The report says that Sokolich himself brought up the possibility of endorsing Christie but ultimately decided against it. The report says that even after that decision, the mayor remained on a list of Democrats whom Christie was considering appointing to various boards.
Former federal prosecutor Randy Mastro, who on Thursday unveiled the report, said Wildstein seemed to have "bizarre political and personal animus" against a variety of people.
Mastro said that Kelly, who did not cooperate with the report, tried to cover her tracks when Christie began asking what happened last year by asking a colleague to delete an email about the plot. But the other staffer retained the email anyway, the report says.
Mastro also said that Wildstein suggested he mentioned traffic issues in Fort Lee to Christie at public event during the lane realignment. But he says Christie did not recall it being brought up and if it was, it would not have registered as significant to Christie -- something Christie has said before.
The Associated Press contributed to this report.