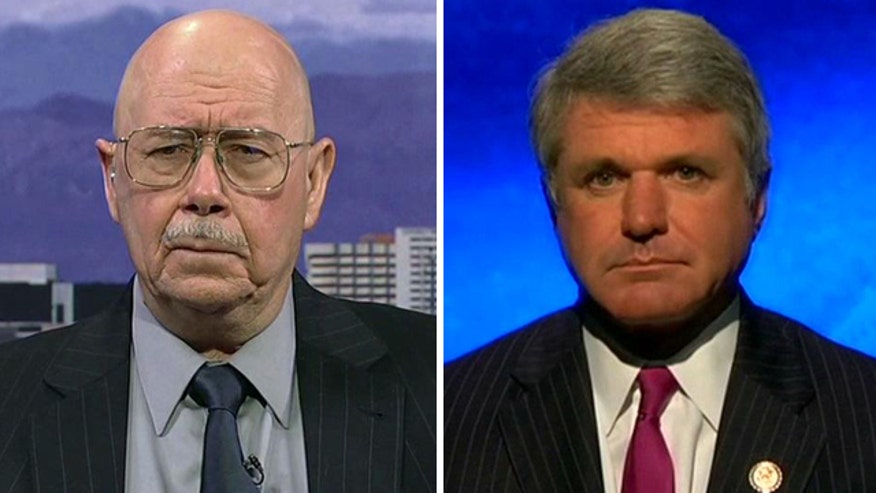 The chairman of the House Committee on Homeland Security said Sunday no theory completely "connects the dots" on how the missing Malaysian airliner disappeared, so terrorism remains a possibility.
"We never ruled out terrorism," committee chairman and Texas GOP Rep. Mike McCaul told "Fox News Sunday," 15 days after the passenger jet disappeared while flying from Kuala Lumpur to Beijing. "Something happened in the cockpit or with the passengers."
McCaul acknowledged that terrorism now appears "less likely," considering nobody has claimed responsibility for such an act and the lack of evidence to support such a theory.
However, finding Flight 370 and recovering the so-called flight data "black boxes" is critical, he said, adding three recent satellite images of possible wreckage in the Indian Ocean off Australia is good news.
"There are many various opinions," McCaul said. "But none of them, in my opinion, connect the dots."
McCaul also said the FBI is looking at the flight simulator that one of the pilots had in his home and that agents can recover deleted files. However, he downplayed the possibility the files will solve the mystery.
"We all delete files," McCaul said.