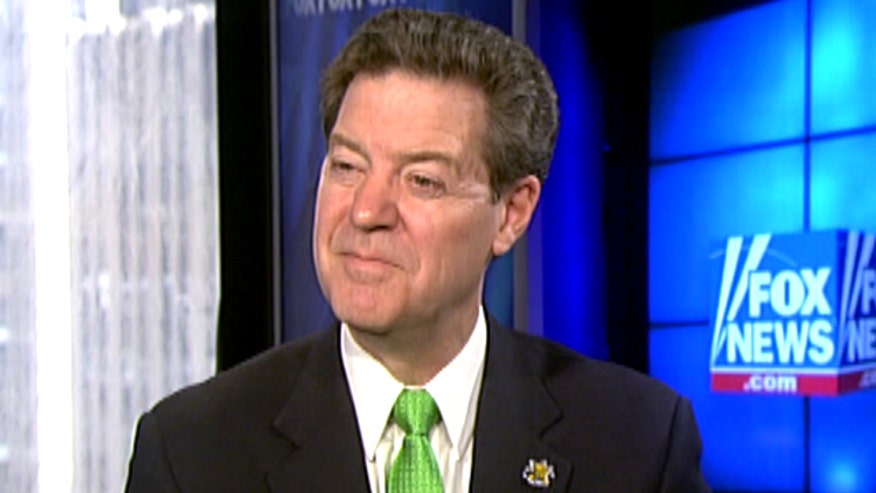 Kansas Republican Gov. Sam Brownback won't rule out a presidential run in 2016 but says he is focused on his 2014 re-election campaign.
In an interview with Fox News contributor Mallory Factor, Brownback commented briefly on his political future.
When asked about a possible 2016 bid for president, Brownback said: "I'm a 2014 candidate for governor in the state of Kansas, that's what I'm running for."
Asking if he is quietly laying the groundwork for a campaign for president, Brownback insisted: "I'm not doing that, I'm a 2014 candidate for governor." But he did not explicitly rule out the possibility of running.
Brownback is likely to face Kansas House Minority Leader Paul Davis, a Democrat, in his race to win a second term.
Brownback said the difference between him and Davis is clear. "Do you want somebody who supports President Obama in the way he's taken the country or someone who thinks we ought to go to the Kansas route?"
Chris Snyder is a producer for Fox News based in New York. Follow him on twitter: @ChrisSnyderFox.