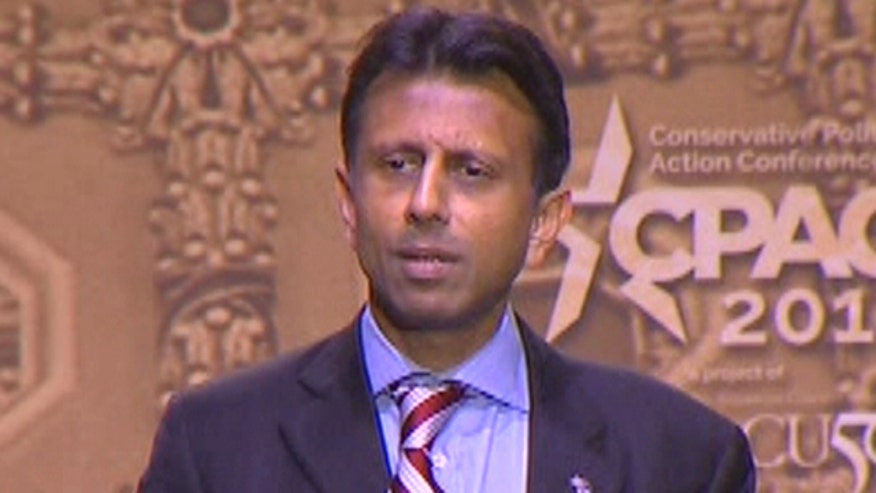 Louisiana Republican Gov. Bobby Jindal challenged President Obama to address cuts to Medicare Advantage when he visits senior-heavy Florida on Friday.
Obama plans to travel to Miami on Friday where he'll discuss education and the economy.
But Jindal, on the sidelines of the Conservative Political Action Conference, held a brief conference call where he urged Obama to address cuts affecting 1.3 million Florida seniors.
Jindal cited a report by from America's Health Insurance Plans, an industry group, which showed costs up an average of $50-$90 per month or reduced benefits next year. He also praised Florida Republican Gov. Rick Scott for being critical of these cuts.
More than a third of Medicare beneficiaries in Florida are enrolled in Medicare Advantage, about the same proportion in the plan nationwide. Jindal said the program is successful and popular, and that when threatened by "reckless" cuts, bipartisan groups have sent letters.
Obama and the first lady are visiting a Miami high school on Friday, for a speech on education. But Jindal hopes he will also make time to address Medicare Advantage.
President George W. Bush started Medicare Advantage with the hope that increased competition among private insurers would bring down costs in general. The plans turned out to be more expensive than traditional Medicare, so the new health care law reduces payments to private insurers.
Medicare Advantage isn't the only topic Republicans are pressuring Obama to address in Florida.
Newly appointed Fla Lt. Gov. Carlos Lopez-Cantera released a statement urging Obama to address the political unrest in Venezuela and crackdown at the hands of the Maduro government.
"President Obama's visit to Miami should shine a light on the crisis in Venezuela and put an end to the oppression of Maduro and his gang," Lopez-Cantera said.