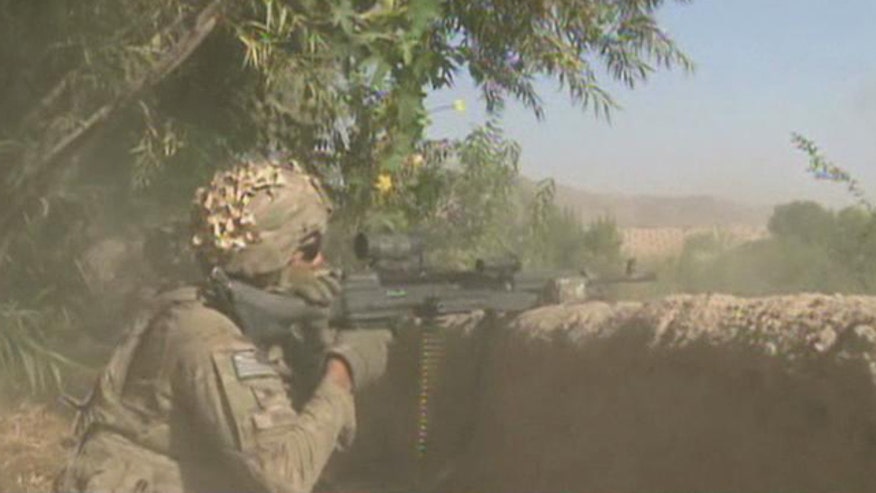 Military leaders have submitted a proposal to the White House that would keep 10,000 troops in Afghanistan after the U.S. combat mission ends in 2014, a senior U.S. official confirms to Fox News.
The 10,000-troop plan or any other troop proposal could still be rejected by Afghan President Hamid Karzai, who has not yet signed a security agreement that would allow American soldiers to remain in the country.
The plan to leave 10,000 troops in Afghanistan, which was first reported by the Wall Street Journal, has been backed by both the State Department and intelligence agencies. The Journal reported that the plan also entails bringing the number down to almost zero by the end of President Obama's term.
They have told the White House they need this many troops so the Pentagon can secure the bases where personnel could continue to work safely in Afghanistan.
The Wall Street Journal reports the top U.S. and NATO commander in Afghanistan Gen. Joseph Dunford told White House advisers last week he feels the U.S. should have 10,000 troops in Afghanistan, or withdraw all of them.
Click for more from the Wall Street Journal.
Fox News' Jennifer Griffin contributed to this report