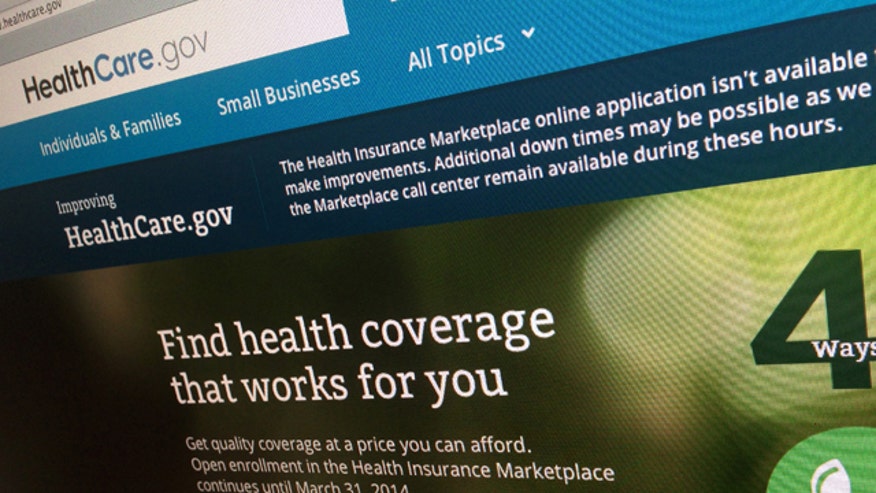 The health official who oversaw the problem-plagued launch of the federal ObamaCare website is retiring.
The Obama administration confirmed Monday that Michelle Snyder, the No. 2 official at the Centers for Medicare and Medicaid Services, is leaving her post. The departure was announced by CMS Administrator Marilyn Tavenner.
Though Republicans, and some Democrats, have been calling for heads to roll over the botched launch of the program, and particularly HealthCare.gov, it's unclear whether Snyder's resignation at this point was already planned.
Tavenner claimed that Snyder originally was preparing to leave a year ago but "characteristically chose to postpone her retirement from federal service at my request to help me with the challenges facing CMS in 2013."
The statement from Tavenner included no criticism of Snyder's performance over the past year. She praised her "41 years of outstanding public service."
Tavenner added: "While the agency is losing a key member of its leadership team, we should celebrate Michelle's dedication to a mission that provides vital health care services to tens of millions of our fellow Americans through the Medicare and Medicaid programs."
While Snyder is not a well-known official, her name surfaced in connection with the botched rollout during an Oct. 30 hearing. At the time, Health and Human Services Secretary Kathleen Sebelius revealed that Snyder -- as chief operating officer -- was in charge of the launch. But then, under questioning from Rep. Marsha Blackburn, R-Tenn., Sebelius tried to shoulder the blame.
"Michelle Snyder is the one responsible for this debacle?" Blackburn asked.
"Well, excuse me, Congresswoman," Sebelius answered. "Michelle Snyder is not responsible for the debacle. Hold me accountable for the debacle. I'm responsible."
Despite widespread technical problems and meager enrollment at the outset, the administration announced that the number of enrollees through the health care site has surpassed 1 million. The administration still has a long way to go to reach its target of, along with state-based exchanges, 7 million by the end of March.