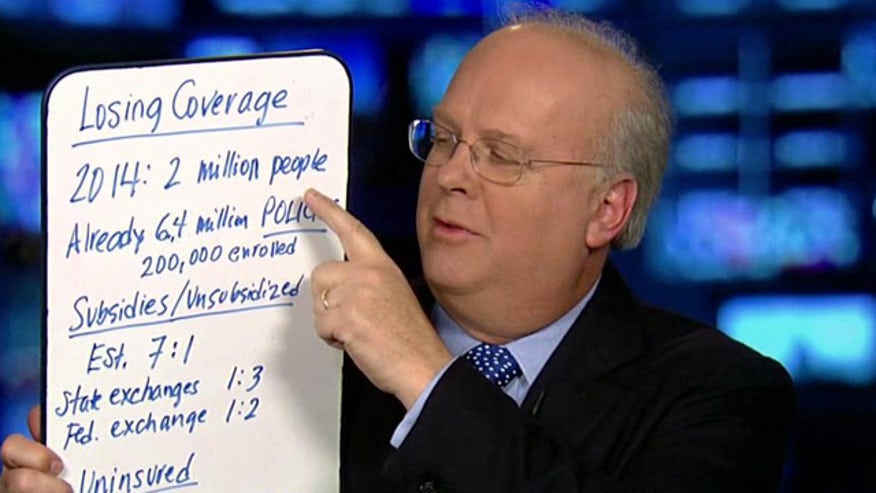 Conservative strategist Karl Rove told Fox News' Megyn Kelly Monday night that a senior Obama adviser's insistence Healthcare.gov will work smoothly by 2017 is "happy talk," saying the real problems are with the health law itself.
Former Obama campaign manager David Plouffe said Sunday it may take until 2017, after President Obama leaves office, for the ObamaCare website to work "really well," an assertion slammed by Rove.
"We passed this law three years ago, we've completely screwed up its implementation over the past three years, wait three more years and we are going to get it right," he said on "The Kelly File," "Oh, and incidentally we will be out of office so you can't blame us anymore."
Rove said the health care law has real problems other than its website, such as the millions of people who are losing their health insurance plans due to the law's requirements.
"So Mr. Plouffe can go on with his happy talk but the American people know differently, when the administration talks one way and the reality is being felt a different way it hurts," he said.