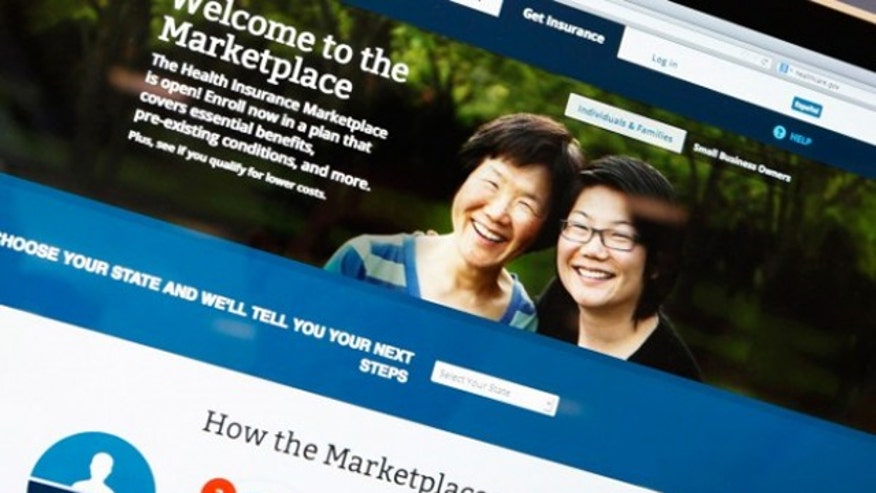 So you think you've succeeded in making it through the ObamaCare website maze, and now you have health insurance? You might want to think again.
Despite the Obama administration's claim that HealthCare.gov is "vastly improved," insurance companies are still grappling with error-riddled files fed to them from the flawed website. The lingering glitch could cause major problems weeks down the road, resulting in people thinking they've signed up when insurance companies have no record of them doing so.
These so-called "back-end" problems were largely glossed over when federal health officials confidently claimed over the weekend they had met their own goals for improving the website by Dec. 1.
Administration officials said early Sunday that they have fixed roughly 400 computer "bugs" and increased capacity so the site can now handle more than 800,000 users daily with an error rate of less than 1 percent. Jeff Zients, the official appointed to fix the ObamaCare site since its disastrous Oct. 1 rollout, said it is "night and day from what it was."
But insurers continue to deal with the same set of problems that have shaken their confidence for weeks in the system they have to rely on to enroll new customers.
"Until the enrollment process is working from end-to-end, many consumers will not be able to enroll in coverage," Karen Ignagni, president of America's Health Insurance Plans, said in a statement.
She said "significant 'back-end' issues'" need to be addressed, and particularly the "ongoing problems" processing enrollment files known as "834 files."
These are forms that give insurance companies basic information about would-be customers.
But they've had problems for weeks. AHIP spokesman Robert Zirkelbach told FoxNews.com that companies are receiving duplicative and inaccurate forms, and "in some cases, plans are not getting the enrollment files at all."
Getting that fixed, he said, is "critical."
The New York Times reports that companies are getting flooded with phone calls from people who think they've signed up -- though they're not on record as having done so.
The ongoing problems mean that people who believe they have a health plan could be in for a surprise on Jan. 1.
Though the administration has given people until the end of March to sign up for coverage if they want to avoid a fine, coverage for many is supposed to start on Jan. 1. That leaves just 30 days to fix the remaining glitches.
"This is not a functioning website yet," James Capretta, senior fellow with the Ethics and Public Policy Center, told Fox News.
Other problems persist:
-- Bloomberg reports that after the troubled Oct. 1 launch, the Obama administration boosted its enrollment numbers for November -- with roughly 100,000 people signing up through HealthCare.gov.
That figure, however, is far short of the original goal of enrolling 800,000 people in the first two months.
-- Fox News' own attempt to log in at HealthCare.gov on Sunday was spotty at best.
After the site allowed the user to fill in personal information like a Social Security number, a notice came up that said: "Verification system temporarily unavailable."
In addition, the site asked if a navigator or insurance broker was helping with the application. After "none of these people" was selected, a screen came back that said, incorrectly: "You've told us another person is helping you complete the application."