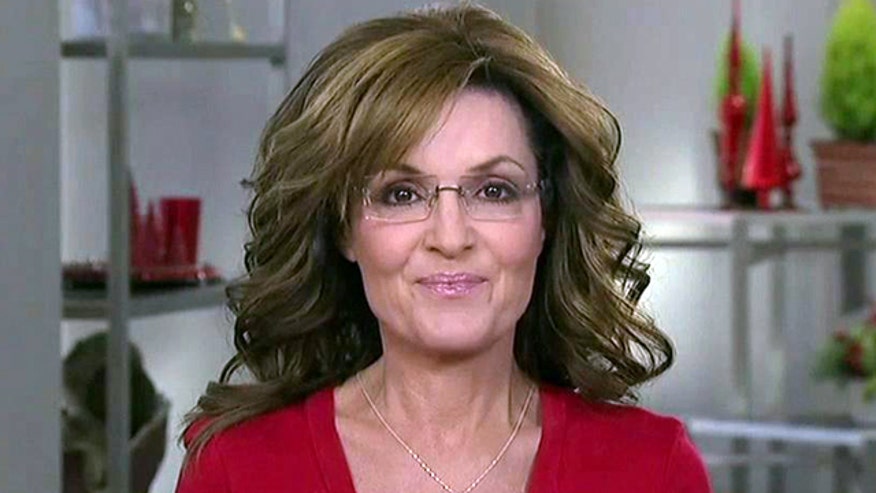 Sarah Palin publicly responded for the first time on Sunday about comments made about her by an MSNBC host, saying they were "vile" and "evil," but that they will not stop her from arguing for conservative values.
"I don't have to accept his words, his vile, evil comments," Palin, a former Alaska governor and 2008 Republican vice presidential nominee, told "Fox News Sunday." "So they don't have to affect me. I move on. And I charge forth."
The comments were made by MSNBC anchor Martin Bashir, who made a reference to Palin being forced to eat feces. He apologized for his remarks last week calling them "wholly unacceptable."
Palin canceled an interview with NBC's "Today" show over the insult, reported first by Fox News.
Bashir also called Palin a "world-class idiot" and took issue with her comments that the United States could become enslaved to other countries that hold American debt.
Palin also said the problems with ObamaCare validate the Tea Party's long-held concerns about the president's sweeping health care reform law.
"The rollout itself and a malfunctioning website isn't the problem," Palin told Fox. "ObamaCare itself is the problem … a road toward socialized medicine is unaffordable and unasked for, unpopular. It's not workable. That's the problem. … People have awakened and realize that the Tea Party was right."