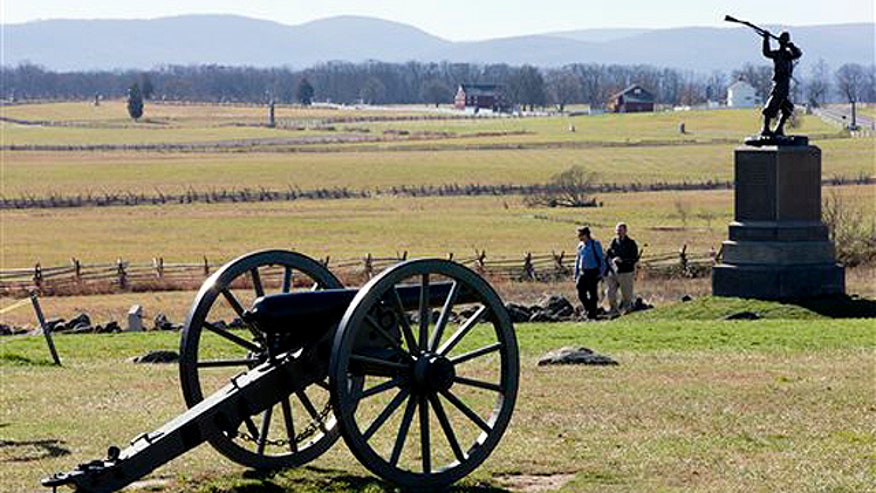 President Obama is drawing criticism for not planning to attend an event marking the 150th anniversary of the Gettysburg Address, with one journalist telling Fox News' Megyn Kelly the local community is "stunned" by his decision.
Salena Zito of The Pittsburgh Tribune-Review said on "The Kelly File" that she has spoken with Gettysburg residents of all political affiliations who are "incredibly disappointed" over Obama's decision to send Interior Secretary Sally Jewell to represent his administration instead of attending himself.
"They are just stunned by his decision not to attend the Gettysburg Address, it's the 150th anniversary, it's one of the most pivotal speeches in our nation's history…" she said.
White House Press Secretary Jay Carney told reporters that Obama's schedule for Tuesday has not changed, and he plans to meet with Defense Secretary Hagel and conduct other meetings.
President Abraham Lincoln's Gettysburg Address, which was first delivered on November 19,1863, more than four months after the major Civil War battle that left more than 35,000 men killed or wounded, will be read by a re-enactor Tuesday to mark the anniversary.
Thousands are expected to attend the event in the small southern Pennsylvania town to commemorate the speech.