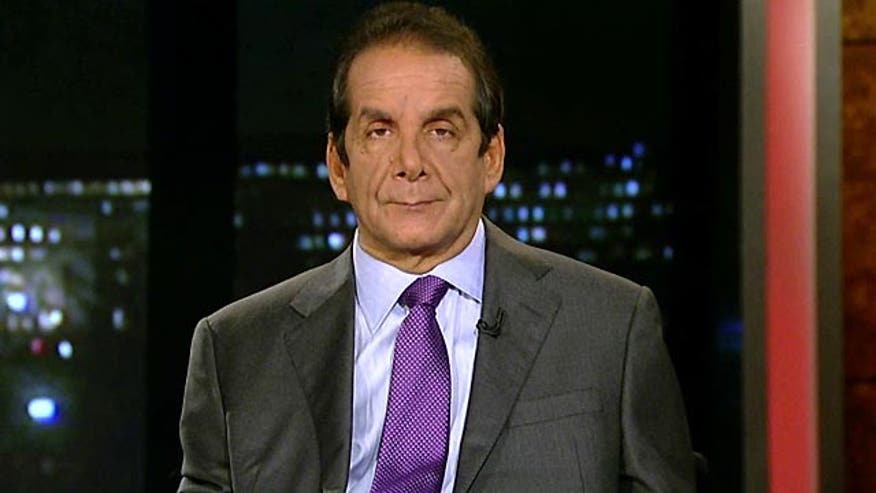 Charles Krauthammer told viewers Wednesday on "Special Report with Bret Baier" that Senate Democrats up for reelection next year "are going to get slaughtered" unless the rollout of the Affordable Care Act makes a "miraculous recovery."
His comments came just hours after President Obama held a closed-door meeting at the White House with 15 Senate Democrats who will have to face voters in 2014 and are nervous that constituent anger over ObamaCare will prevent their reelection.
Krauthammer, a syndicated columnist and Fox News contributor, cited previous examples when attacking ObamaCare has been a useful strategy for Republicans, including last night's Virginia gubernatorial election. That, he said, "was almost landslide into a cliffhanger" when Republican candidate Ken Cuccinelli came within striking distance of his opponent, Democrat Terry McAuliffe.
"It is going to continue to strike. It petered away after the last time because it was all in theory, it wasn't happening, it was suspended," he said. "But it's happening now and unless they stop the avalanche here, the Democrats are going to get buried in this."