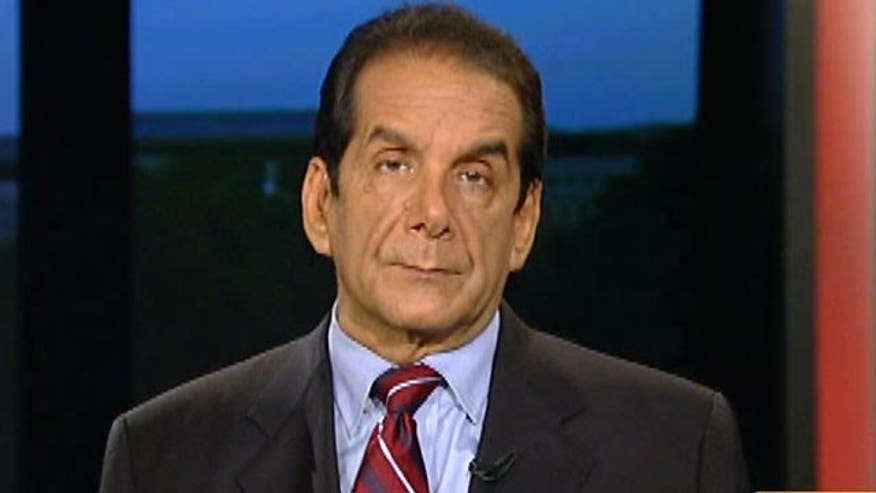 Fox News contributor Charles Krauthammer told viewers Thursday on "Special Report with Bret Baier" that when it comes to the budget and the potential for deals, he sees "an impasse looming," but that President Obama and his party will not give in on necessary reforms.
"It would be simple, it could be raising the retirement age. But Obama does not see himself as a man who came here to restrain, to restrict, and to diminish the welfare state. He came to be the one who would complete it," Krauthammer said.
His comments come as the government has reopened and lawmakers are shifting their focus to deadlines in the coming months. The legislation that passed Wednesday funds the government until January 15. Treasury has the ability to borrow above the $16.7 trillion debt limit until early February.
When it comes to negotiations around the budget, Krauthammer added that "Republicans are never going to agree" with Obama's vision.