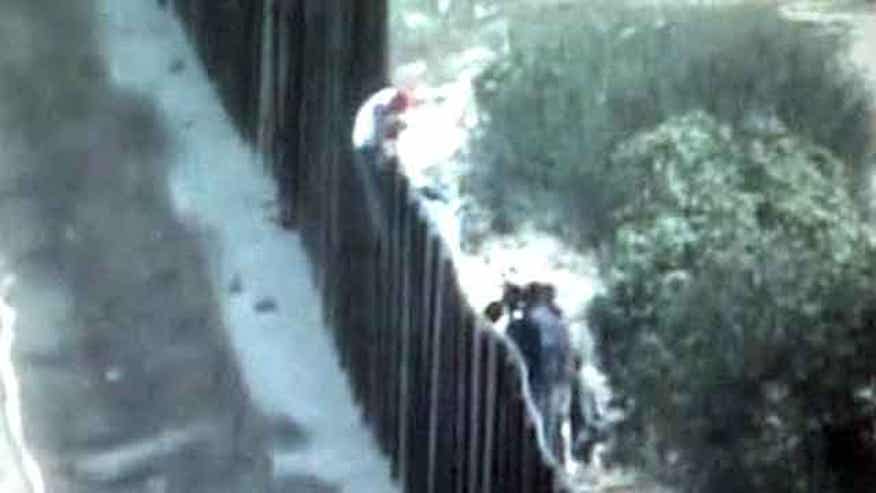 A House oversight committee is probing deeper into the Obama administration's asylum program for illegal immigrants, following reports of a roughly 400 percent increase in requests and claims that some applicants are avoiding deportation by claiming fear of retribution from drug lords in their home countries.
In a letter sent Monday to outgoing Homeland Security Secretary Janet Napolitano and Attorney General Eric Holder, the House Committee on Oversight and Government Reform asks whether illegal immigrants are being coached to falsely claim they face a "credible fear" of persecution by drug cartels, which would stop U.S. officials from immediately deporting them.
The letter was sent by Rep. Jason Chaffetz, R-Utah, a subcommittee chairman on National Security, and follows a July 17 congressional hearing on the Homeland Security Department's asylum program.
The agency is expecting nearly 29,000 asylum requests this year from such Latin American countries as Mexico, Honduras and El Salvador -- a 434 percent increase over the past five years, according to Chaffetz.
Julie Myers Wood, an assistant secretary for the agency under the George W. Bush administration, recently told Fox News the requests are "suspicious."
"It's troubling," she added. "And you have to think about asylum fraud in this instance."
Chaffetz writes the requests are part of the Republican-controlled chamber's effort to learn whether the U.S.-Mexico border is secure, before considering a sweeping immigration-reform bill like the Democrat-controlled Senate passed earlier this year.
"Accordingly, I am writing to request information related to the roles of the Department of Homeland Security and Department of Justice in the asylum program," Chaffetz wrote.
His letter makes 13 specific requests, including one for information on asylum court cases in which witnesses made "false assertions."
The letter also asks for the number of asylum fraud cases being investigated by U.S. Citizenship and Immigration Services and requests the information be received on Capitol Hill by Sept. 9.