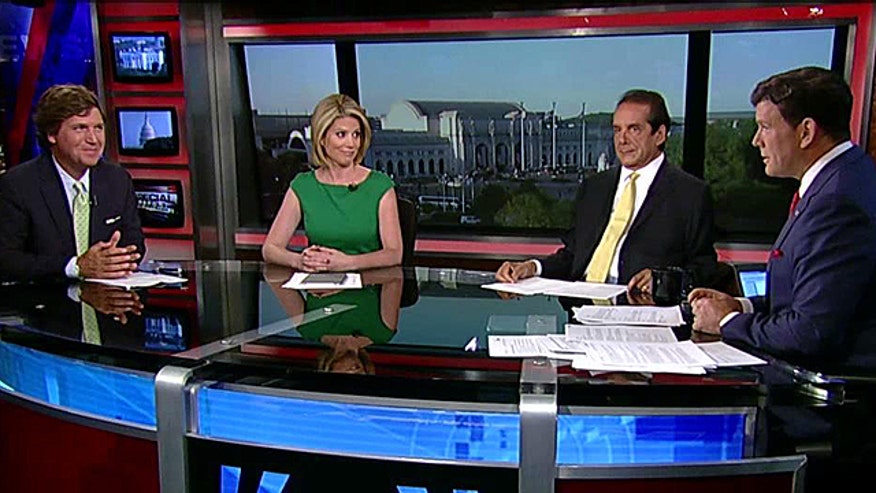 The All-Star panel on Special Report with Bret Baier wanted to know Thursday why the administration was playing it so close to the vest when it came to the whereabouts of the new U.S. Ambassador to the U.N.
Samantha Power -- just three weeks into her job -- is drawing fire from critics for missing an emergency U.N. security council meeting on Syria.
"Just say where she is," said Tucker Carlson, editor-in-chief of The Daily Caller. "It looks like she's just on vacation. If she is, who cares? Everyone is in August. They should admit it."
Columnist Kirsten Powers agreed, adding "I'm sure she's monitoring everything."
Fellow columnist Charles Krauthammer had the final word: "Nothing happens at the U.N. ... She could hover above it in a drone. It would make no difference."
The U.N. meeting in question was called over allegations of chemical weapons use that reportedly killed hundreds.
A U.S. mission official told Fox News that Power was on a "pre-arranged trip" and maintained that she was focusing closely on the Syria attack.
Carlson, Powers and Krauthammer are all Fox News contributors.