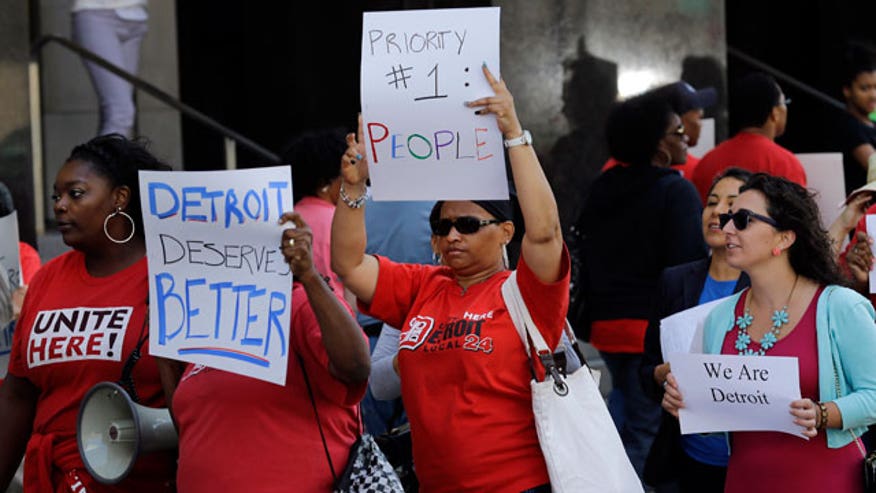 A federal judge in Michigan has put the brakes on lawsuits threatening to derail Detroit's bankruptcy and declared that he will handle any challenges.
The decision Wednesday after two hours of arguments is a victory for Detroit.
A county judge last week said Gov. Rick Snyder ignored the Michigan Constitution and acted illegally in approving the Chapter 9 filing, the largest ever U.S. municipal bankruptcy.
Retirees sued, claiming their pensions are protected by the constitution and are at risk in a bankruptcy.
U.S. Bankruptcy Judge Steven Rhodes suspended any pending lawsuits and barred new ones. He says his court will be the exclusive venue for any legal action regarding the bankruptcy.