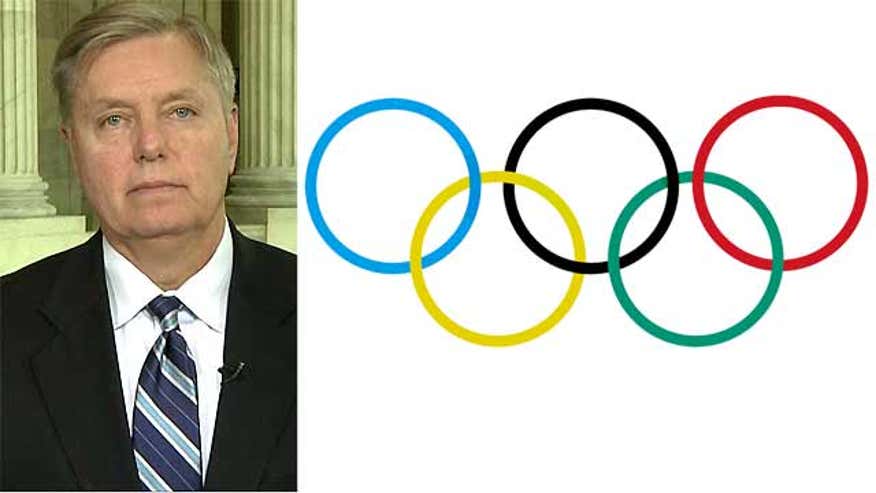 Senator Lindsey Graham, R-S.C., has said that the United States should consider a boycott of the 2014 Winter Olympic Games in Russia if Moscow decides to grant asylum to NSA whistleblower Edward Snowden.
Sen. Graham told The Hill Tuesday that the Russians' recent actions involving Snowden were "outrageous" and agreed that a boycott should be a possibility when asked.
"I would. I would just send the Russians the most unequivocal signal I could send them," Graham said. "We certainly haven't reset our relationship with Russia in a positive way. At the end of the day, if they grant this guy asylum it's a breach of the rule of law as we know it and is a slap in the face to the United States."
Such a boycott would recall the Olympic boycotts of the 1980s, when President Carter boycotted the Summer Olympics in the Soviet Union over the invasion of Afghanistan, and four years later the Soviets responded by boycotting the Summer Olympics held in Los Angeles.
However, Graham's initiative wasn't supported by all Republicans, with even long-time ally Sen. John McCain, R-Ariz, showing hesitancy.
"There's many things we can do, but I think the experience of cancelling the Olympics the last time around wasn't very good," McCain said.