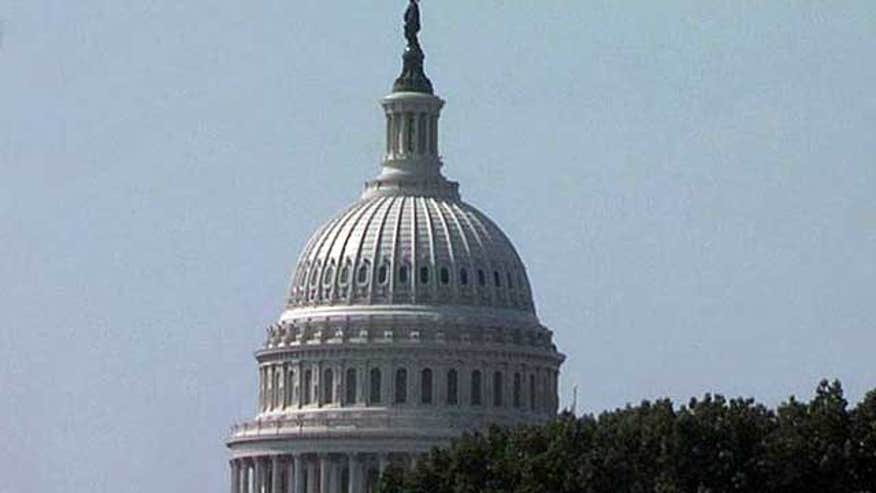 House Republicans will vote this week to delay the part of ObamaCare requiring Americans to buy health insurance by next year, arguing that President Obama recently delaying the part of the law requiring employers to offer health insurance is a corporate favor that slights struggling, average Americans.
In announcing the vote last week, House Speaker John Boehner said the Republican-controlled chamber also will vote to delay the so-called employer mandate because such decisions require congressional authority, then rattled off a list of reasons why delaying only the employer mandate is unfair.
"If you're a software company making billions in profits, you're exempt from ObamaCare next year," he said Friday. "But if you're a 28-year-old struggling to pay-off your student loans, you're not. … Is it fair for the president to give American businesses an exemption from his health law's mandates without giving the same break to the rest of America? Hell no."
The full House vote could come as early as Wednesday and will be on bills that originated last week in the House Ways and Means Committee, a staff member told FoxNews.com on Sunday.
The bills attempt to delay the implementation of the individual and the employer mandate, which earlier this month Obama postponed until after the 2014 elections.
The employee mandate essentially requires businesses with less than 50 workers to provide insurance or face paying penalties.
Though political analysts argued the White House delayed the complicated and confusing mandate to in part take away a hammer from Republicans during the midterm elections, party members have instead stepped up their argument that the president's signature health-care law is expensive and unworkable.
"The White House may believe it can unilaterally delay implementation of ObamaCare's employer mandate, but only Congress can change the law," said Arkansas Republican Rep. Tim Griffin, who sponsored one of the two new House bills.
He also said the companion bill by Indiana Republican Rep. Todd Young that delays the individual mandate, also until 2015, protects average Americans from ObamaCare's "job-crushing provisions," as the president delaying the employer mandate did for businesses and labor unions.
The House has voted more than 35 times since 2011 to repeal ObamaCare in part or in full. However, even if the new measures pass, they also will likely die in the Democrat-controlled Senate.
"ObamaCare has been wonderful for America," Senate Majority Leader Harry Reid told NBC's "Meet the Press" on Sunday. "Insurance can't rip off people anymore. (House Republicans) should just get real and understand this is a law that's important. And they need to work with us to improve it."
His remarks follow White House Press Secretary Jay Carney suggesting Thursday that House Republicans are not concerned about delays and really just want to undo the law.
"This is a political effort to undermine a law that was passed by Congress, a law that was upheld by the Supreme Court, a law that bequeaths significant benefits to millions and millions of Americans. And this is about an attempt to sabotage the Affordable Care Act," he said.
Still, House Republicans are not alone. They have support from Wyoming's two Republican senators.
Sen. John Barrasso is calling for a permanent delay of ObamaCare. And Sen. Mike Enzi said Saturday the employer mandate delay will likely force even more Americans to either enroll in government-backed insurance exchanges or pay a penalty.
"This will likely increase the overall cost of this bill to the taxpayer, making it even more unaffordable," he said.
The Congressional Budget Office has said the employer mandate would have generated $10 billion in revenue in 2014, which will be lost. Congressional Republicans last week asked the non-partisan office for a new analysis to see if a delay will make ObamaCare more expensive.