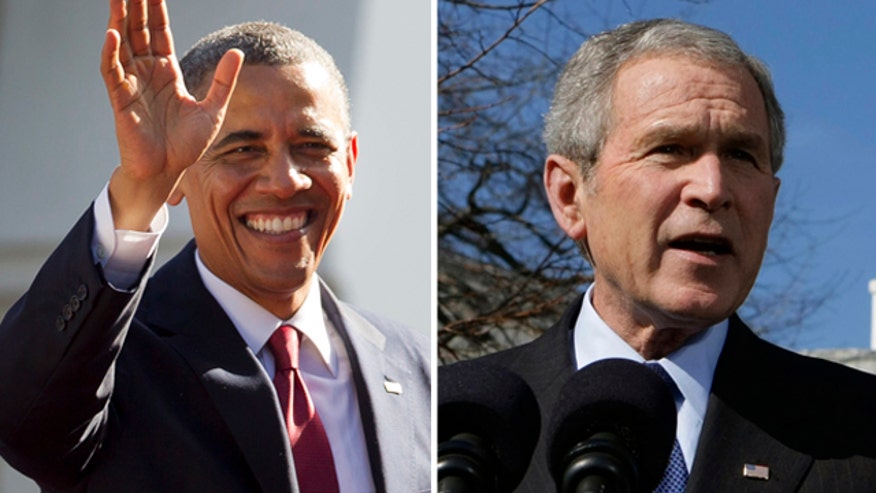 Former President George W. Bush plans to join with President Obama for a wreath-laying ceremony on Tuesday at the U.S. Embassy in Tanzania, White House officials said.
Obama was visiting Tanzania as the final stop of his three-country Africa tour. It was anticipated that he might cross paths with Bush, who also happened to be visiting the country.
Officials now confirm that the two will join for a ceremony honoring the victims of the 1998 terror attack on the embassy.