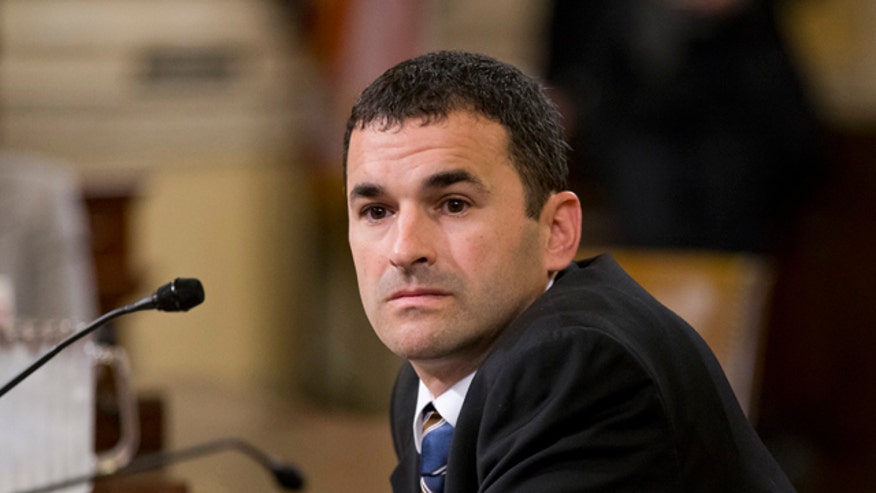 "In my view... the real crisis is not the one generating headlines. The real crisis... is a radically transformed mission coupled with inadequate funding to accomplish that mission."
-- Nina Olsen, taxpayer advocate for the IRS, in a new report on problems with the agency, which she says must be addressed through an increase to the $11.2 billion IRS budget.
When another manager at the IRS invoked his Fifth Amendment right against self-incrimination one might have thought the moment had come when the Obama administration was ready to show some hustle when it came to reforming the agency.
Not so much.
Since the discovery that IRS agents had improperly targeted conservative groups, the problems for the agency have compounded more quickly than interest on an overdue tax bill. Wasteful conferences, massive bonuses, abuse of agency credit cards, millions in bogus refund dollars paid to a single North Carolina address and now the news that a senior manager at the agency helped deliver nearly a half-billion-dollars in contracts to a friend's business.
The IRS, never a well-regarded agency, is in the midst of a credibility implosion: abuse of power, waste, incompetence and corruption are wreathing the tax collection agency. And this comes just as President Obama is looking to the agency to not only enforce his unpopular 2010 health law but a list of other initiatives.
One might suppose that the time had never been better for starting radical intervention at the agency. When the underlying scandal involves abuse of the president's political foes there ought to be urgency enough, but when every day brings a new embarrassment, one supposes that Obama and his Treasury secretary would be of a mind to start stomping.
Instead, Obama seems committed to avoiding delivering any hammer blows. This is, in part, his preferred spin style.
When Obama was asked today about a former employee for an NSA contractor who made off with terabytes of data about Obama's domestic spy programs and is now on the lam and has paid calls on America's two most significant foes, the president brushed it off. "Routine," he said. "Made for TV movie," he said. "Shouldn't have to" get involved, he said. "Twenty-nine-year-old hacker," he said.
[pullquote]
Mmhmm. Got it.
So perhaps when Obama tapped a political appointee from his budget office whose last job was the highly politicized task of picking what to cut under sequestration reductions the president was trying to suggest that the IRS wasn't a crisis but just a moment for recalibration. No drama.
But Danny Werfel, who heads to the Hill today to deliver his initial findings as acting IRS director, has been knee-deep in drama since he took over. And because Obama chose a partisan from inside his administration, one who was a key figure in Obama's sequestration strategy, he doesn't have much goodwill to lean on.
And for an agency that's supposed to be semi-autonomous but is already under fire for extraordinarily close ties between the last permanent director and the administration, Werfel seemed like an even more incongruent choice.
And as the walls come crashing down at the IRS, the remedies being offered, especially a call for an increased budget from the woman who is supposed to be the advocate for taxpayers, suggest obliviousness not coolness.
Obama had the chance to start restoring some confidence in the agency when he tapped a new director, naming perhaps a moderate Republican with some serious clout, but instead chose to play down the pick.
As Werfel scrambles in the backfield today, one wonders if Obama would have done the same thing again given all the woes that have since erupted at the agency.
And Now, A Word From Charles
"They argue that they're going to toss or punt on the Proposition 8 because the government wouldn't defend it. But they have an extensive ruling on DOMA where the federal government wouldn't defend it. That is an obvious contradiction. All it means is they weren't interested in having a fight over Prop 8 and they were interested in having a fight over DOMA."
-- Charles Krauthammer on "Special Report with Bret Baier."
Chris Stirewalt is digital politics editor for Fox News, and his POWER PLAY column appears Monday-Friday on FoxNews.com. Catch Chris Live online daily at 11:30amET at http:live.foxnews.com.
Chris Stirewalt joined Fox News Channel (FNC) in July of 2010 and serves as politics editor based in Washington, D.C. Additionally, he authors the daily Fox News Halftime Report political news note and co-hosts the hit podcast, Perino & Stirewalt: I'll Tell You What. He also is the host of Power Play, a feature video series on FoxNews.com. Stirewalt makes frequent appearances on network programs, including America's Newsroom, Special Report with Bret Baier and Fox News Sunday with Chris Wallace. He also provides expert political analysis for FNC's coverage of state, congressional and presidential elections.