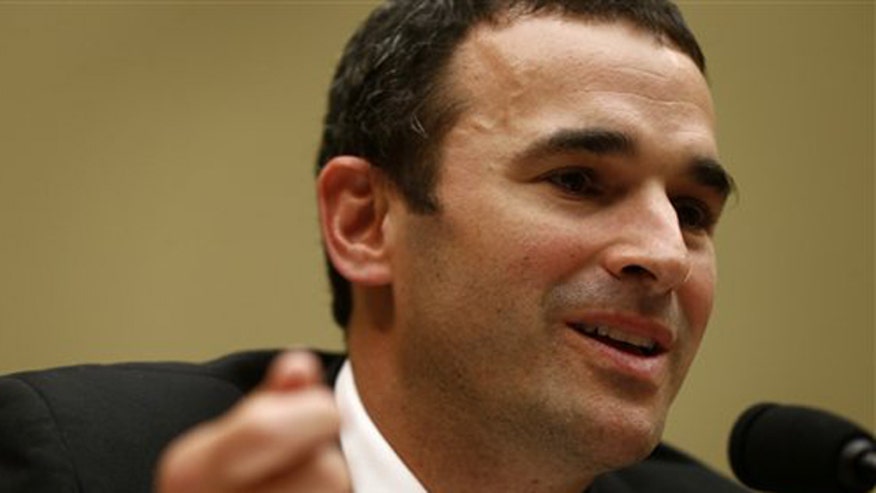 Democrats are unhappy that newly revealed Internal Revenue Service documents show the agency screened for progressive groups seeking tax-exempt status, not just the tea party organizations for which the IRS was already under fire.
Democrats also want to know why the Treasury Department inspector general who investigated IRS targeting of conservative groups didn't mention that terms like "Progressives" and "Healthcare legislation" were on the same lists agency workers used to find applications to review closely.
"The Inspector General seriously erred in not making clear in both the audit report and his testimony on this matter that 'Tea Party' and 'Progressives' were included" in the lists IRS workers used to screen applications, Rep. Sander Levin, D-Mich., wrote Monday in a memo his aides distributed. Levin is the top Democrat on the House Ways and Means Committee.
That Treasury investigator, J. Russell George, released a report in May detailing "inappropriate criteria" the IRS used to single out conservative groups for intensified treatment, and has testified to congressional committees several times. He never affirmed that progressive groups were sought out as well, although he cautioned lawmakers that he recently had found lists that raised concerns about other "political factors" he did not specify.
Levin's complaint came hours after Danny Werfel, the new IRS chief, told reporters that his agency's screening of groups seeking tax-exempt status was broader and lasted longer than has been previously disclosed.
In a conference call, Werfel said that after becoming acting IRS chief last month, he discovered wide-ranging and improper terms on lists screeners were still using to choose groups for careful examinations. He did not specify what terms were on the lists, but said he suspended the use of all such lists immediately.
"There was a wide-ranging set of categories and cases that spanned a broad spectrum" on the lists, Werfel said. He added that his aides found those lists contained "inappropriate criteria that was in use."
Werfel's comments suggest the IRS may have been targeting groups other than tea party and other conservative organizations for tough examinations to see if they qualify. The agency has been under fire since last month for targeting those groups.
His comments also indicate that the use of inappropriate terms on such lists lasted longer than has been revealed previously. A report last month by a Treasury Department inspector general said agency officials abolished targeting of conservative groups with those lists in May 2012.
Werfel said preliminary results of an examination he has conducted of his agency have so far found no indication of improper screening beyond the IRS offices that examines groups seeking tax-exempt status.
He said he believes there was "insufficient action" by IRS managers to prevent and disclose the problem involving the screening of certain groups, but has discovered no specific clues of misconduct.
"We have not found evidence of intentional wrongdoing by anyone in the IRS or involvement in these matters by anyone outside the IRS," he told reporters.
The IRS has provided congressional committees investigating the agency documents related to the screening problems. He said work was continuing on removing sensitive taxpayer information from those documents, and he said he expects them to be released soon.