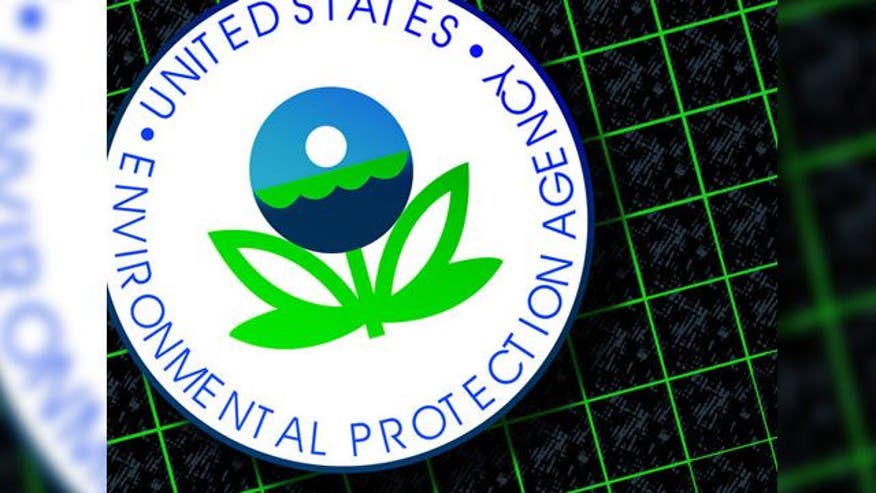 It's not just the IRS. 
A second federal agency is facing a probe and accusations of political bias over its alleged targeting of conservative groups. 
The allegations concern the Environmental Protection Agency, which is being accused of trying to charge conservative groups fees while largely exempting liberal groups. The fees applied to Freedom of Information Act requests -- allegedly, the EPA waived them for liberal groups far more often than it did for conservative ones. 
The allegations are under investigation by the House Energy and Commerce Committee and the House Oversight and Government Reform Committee, which is also holding hearings on the Internal Revenue Service targeting of conservative groups. 
"I don't think it is fair at all. It is not fair to the American taxpayer -- the American taxpayer should expect and demand that the EPA treats everyone equally in regard to these requests," said Pennsylvania Republican Rep. Tim Murphy, a member of the Energy and Commerce Committee. "This cannot be tolerated. As we see more federal agencies with this kind of bias, it is and should be a concern for all of us." 
Research by the Competitive Enterprise Institute (CEI), a conservative Washington, D.C., think tank, claims that the political bias is routine when it comes to deciding which groups are charged fees. Christopher Horner, senior fellow at CEI, said liberal groups have their fees for documents waived about 90 percent of the time, in contrast with conservative groups that it claims are denied fee waivers about 90 percent of the time. 
"The idea is to throw hurdles in our way," charged Horner, who says he decided to look into the fee structure after the EPA repeatedly turned down his group for waivers. 
"In 20 cases of ours, since the beginning of last year, we were expressly denied, or denied by them simply refusing to respond, in 18 out of 20 cases," said Horner, explaining that the batting percentage for fees waived in favor of liberal groups is overwhelming. 
"Earth Justice was batting 17 out of 19, the Sierra Club was the worst, at 70 percent granted, 11 out of 15. You add up some other groups and we found that 75 out of 82 groups granted, because these are the groups that the EPA has decided are the favored groups." 
The EPA has denied any favoritism. 
Acting EPA Administrator Bob Perciasepe told the House Energy and Commerce Committee on May 16 that "our policy is to treat everybody the same," and the agency is considering pursuing an investigation. 
In a statement to Fox News, the EPA said: "The Office of Inspector General received from the Environmental Protection Agency the official request to look into this matter just over a week ago, so the request is currently under review by the OIG at this early stage." 
But Horner, who has studied federal government agency practices as the author of "The Liberal War on Transparency: Confessions of a Freedom of Information 'Criminal,'" says that charging fees or denying information requests is a underhanded method that government agencies use to try and stymie the free flow of information or political dissent. 
"This is no different than denying a group that you don't agree with ... whether you are the IRS or the EPA, their tax-exempt status," said Horner. 
"You're talking about essentially making or breaking them, or at a minimum, snuffing out their ability to pursue their objectives."
Murphy said treating groups differently is simply not right. 
"We are hoping that the acting administrator of the EPA can already send a message out to his people that this will not be tolerated," Murphy said. "It is wrong. Similar with the people with the IRS who testified that, 'well some of things may not be illegal,' they can still be wrong. People expect their government to not be acting in these ways, but to be fair and just and truthful in these informational quests and in their investigations." 
Follow Eric Shawn on Twitter: #EricShawnonFox.
Eric Shawn, a New York-based anchor and senior correspondent for FOX News Channel (FNC), joined the network when it launched in 1996. He anchors "America's News Headquarters" on Sunday mornings from 10 a.m.-11 a.m. and 12 p.m. to 1 pm. ET. Shawn also regularly reports from the United Nations. Most recently, he was live from Boston to report on the Boston Marathon bombing. He also reports on politics and terrorism, and provided live coverage from both the Republican and Democratic National Conventions during the 1992, 1996, 2004 and 2008 elections. He also uncovered new evidence in the murder of Teamsters leader Jimmy Hoffa, based on the claims of hit-man Frank Sheeran, who admitted to Shawn, and in his biography, that he shot Hoffa in a house in Detroit where Shawn found a blood pattern that supports Sheeran's story.
FOX NEWS FIRST NEWSLETTER
Daily must-read stories from the biggest name in politics