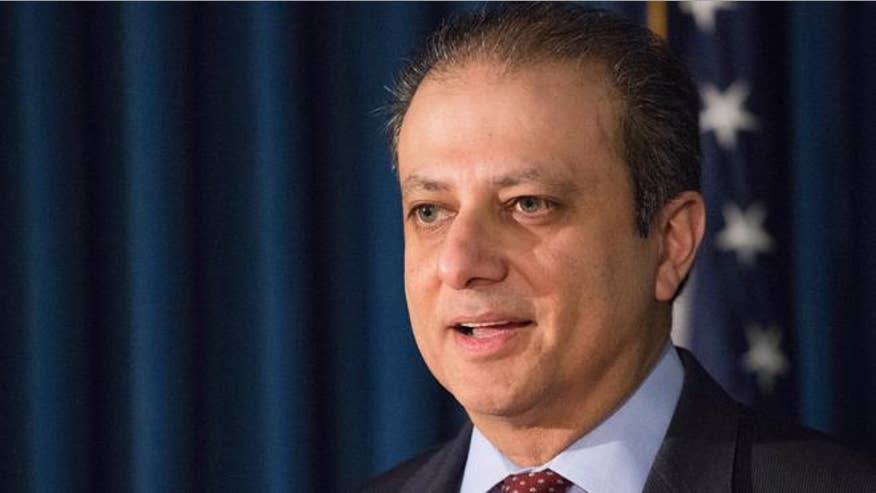 Media narratives are all the rage these days, with readers getting more than just facts — they also get journalists' opinions on the larger scheme of things. And when it comes to Preet Bharara's exit from the Manhattan US Attorney's Office, all the media narratives are pretty much the same.
To wit, Bharara was an independent and crusading prosecutor who was fired by President Trump for one of two reasons: Trump wanted to protect himself from possible prosecution or was guilty of gross incompetence. Either way, Bharara was the hero and Trump the villain.
The only wrench in the nursery rhyme is that other facts point to other possible conclusions. Let's review a few of the inconvenient ones, starting in late November.
Reporting that Bharara met with then-President-elect Trump and agreed to stay on his job, the New York Times gave readers an extra nugget. While most news accounts said that Sen. Chuck Schumer urged Trump to keep Bharara, the Times, citing an anonymous source, added a detail: "Mr. Trump also asked Mr. Schumer how best to reach Mr. Bharara, and the senator provided Mr. Trump with Mr. Bharara's direct line."

To continue reading Michael Goodwin's column in the New York Post, click here.
Michael Goodwin is a Fox News contributor and New York Post columnist.