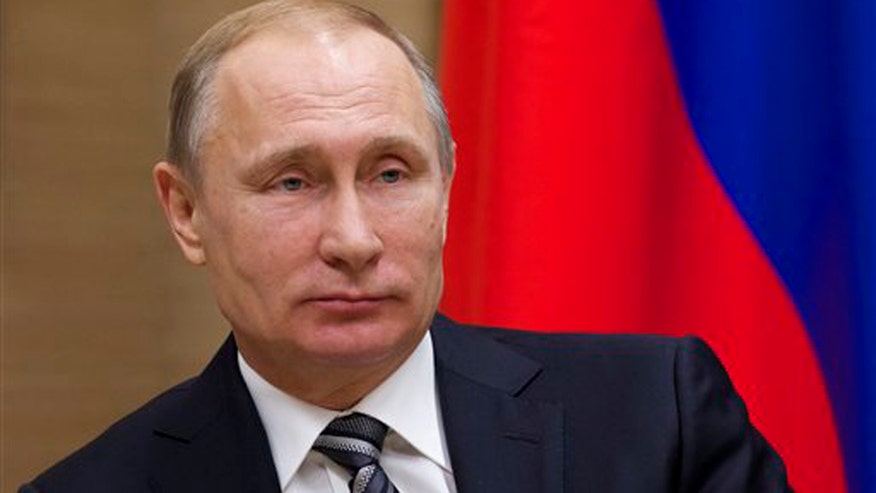 Coming barely 25 years since the disintegration of the Soviet Union in 1991, the rise of Russia under Vladimir Putin has surprised the world. Then a shrunken Russia emerged from the Cold War after losing two million square miles, 140 million people and the agricultural heartland of Ukraine, suddenly bordered by 14 newly-minted independent republics.
The situation only worsened under the reign of Boris Yeltsin who ignominiously failed both to build a bridge towards a modern Western semi-capitalist economy or a democratic republic.
Though the GDP doubled in Putin's first decade with the sharp increase in the price of oil, the massive decline in the price of oil in 2015 and 2016 has driven the economy lower by 5 to 10 percent. Russia is losing as much as $140 billion dollars a year due to low oil prices and sanctions over Ukraine.
Russia lags far behind the West. Despite having a far larger population than any European country, its GDP is far behind that of Germany, France, England and even Italy.
Its ruble has plunged a stunning 50 percent this year. Putin's Russia has not had a consumer revolution, an agricultural revolution, nor a high-tech revolution.
Its male life expectancy is only 63 years. With a low birth rate and emigration far exceeding immigration, Russia faces serious demographic problems in the coming decades.
But despite being in many ways a second-rate and falling power, Russia under Putin has emerged again as a significant world power.
In 2008 it took back Abhaziya and South Ossetia from Georgia and more recently seized from Ukraine parts of its Left Bank as well as Crimea.
Since the beginning of the Arab Spring, Russia has played a major role with many of the actors in the conflict.
Russia has effectively intervened with 5,400 airstrikes in Syria, allowing the Syrian army to move towards Aleppo and outposts near the Lebanese border.
In Egypt it has sold the Al-Sisi regime over $ 2 billion dollars of arms and helicopters.
Russia has sold two nuclear reactors to Jordan and is negotiating the possible sale of two to three dozen nuclear reactors to Saudi Arabia.
It has also coordinated its airstrikes in Syria with Israel in order to avoid accidental downing of each others' planes.
Finally, unlike the United States, which is geographically isolated from much of the world, Russia has borders with key countries in Asia and Europe and is near the Middle East.
The penultimate question remains: how can such a failing country as Russia again become a major force in the world?
The most important reason is also the simplest. "Mother Russia" is filling a vacuum created by an American semi-withdrawal from the Middle East. It still is a powerful military player with 1,900 strategic nuclear weapons. Furthermore, Russia is spending $80 billion dollars a year on defense -- a figure surpassed only by the U.S. and China.
Russia has several other advantages. In Sergei Lavrov, Putin has an extremely capable foreign minister and an excellent foreign ministry.
Also, the Europeans are no longer major actors in world politics. The EU as a whole does not even spend two percent of its GDP on defense. Their power projection capabilities are very limited.
Finally, several of the leading countries in Europe have developed good relations with Moscow.
France just recently signed an agreement with Russia to coordinate their actions in Syria.
Germany, despite supporting some sanctions against Russia over Ukraine, is loath to alienate a major country like Russia which they invaded in both world wars.
Internal problems like weak economic growth and high unemployment make many other European countries unwilling or unable to take significant action against Russia.
Finally, there is no rising superpower on the horizon. China's major economic problems will keep it from becoming a great power until 2040 or even 2050.
In short, Russia may be falling -- but not far enough to keep it from becoming a major power in the coming years on the world stage.
Jonathan Adelman is a professor at the Josef Korbel School of International Studies at the University of Denver. Adelman has written several books on Russia and was Condoleezza Rice's doctoral adviser.