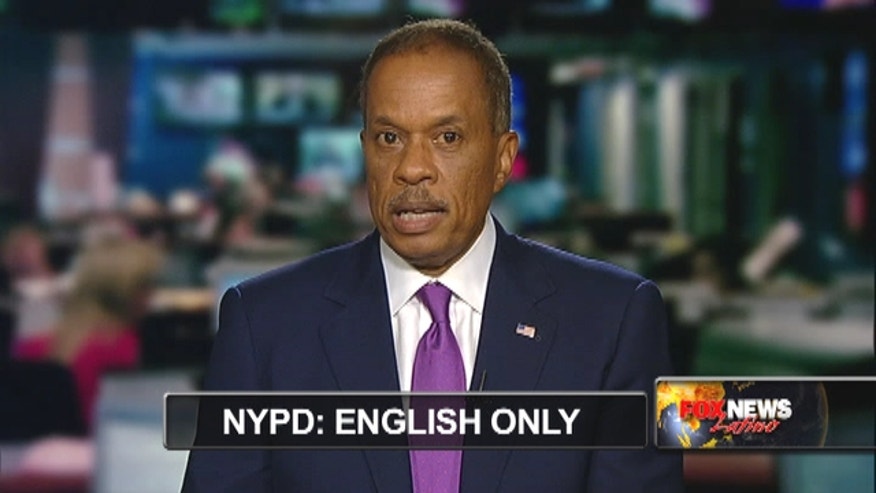 This week a Latina NYPD officer filed two federal equal employment opportunity complaints against a higher-ranking officer that reprimanded her for speaking Spanish on the job.
According to Anthony Miranda, chairman of the National Latino Officers Association, at least nine Latino police officers have been punished for the same reason.
Though the policy has been around since 2009, the department has only recently taken initiatives to start enforcing it.
Fox News Latino spoke to Juan Williams about the NYPD's controversial rule.
Follow us on twitter.com/foxnewslatino
Like us at facebook.com/foxnewslatino