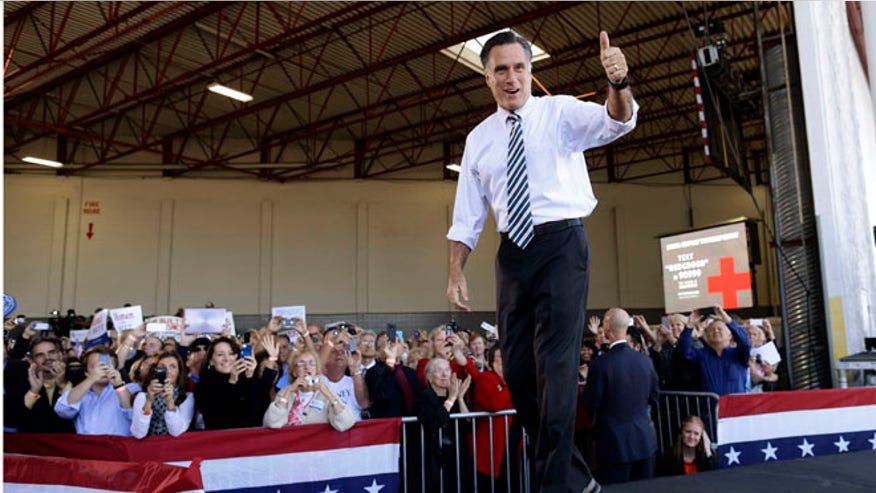 It comes down to numbers. And in the final days of this presidential race, from polling data to early voting, they favor Mitt Romney.
He maintains a small but persistent polling edge. As of yesterday afternoon, there had been 31 national surveys in the previous seven days. Mr. Romney led in 19, President Obama in seven, and five were tied. Mr. Romney averaged 48.4%; Mr. Obama, 47.2%. The GOP challenger was at or above 50% in 10 polls, Mr. Obama in none.
My prediction: Sometime after the cock crows on the morning of Nov. 7, Mitt Romney will be declared America's 45th president. Let's call it 51%-48%, with Mr. Romney carrying at least 279 Electoral College votes, probably more.
The number that may matter the most is Mr. Obama's 47.2% share. As the incumbent, he's likely to find that number going into Election Day is a percentage point or so below what he gets.
To continue reading Mr. Rove's column in the Wall Street Journal, click here.
Karl Rove joined Fox News Channel (FNC) as a political contributor in February 2008. He also currently serves as a columnist for the Wall Street Journal.