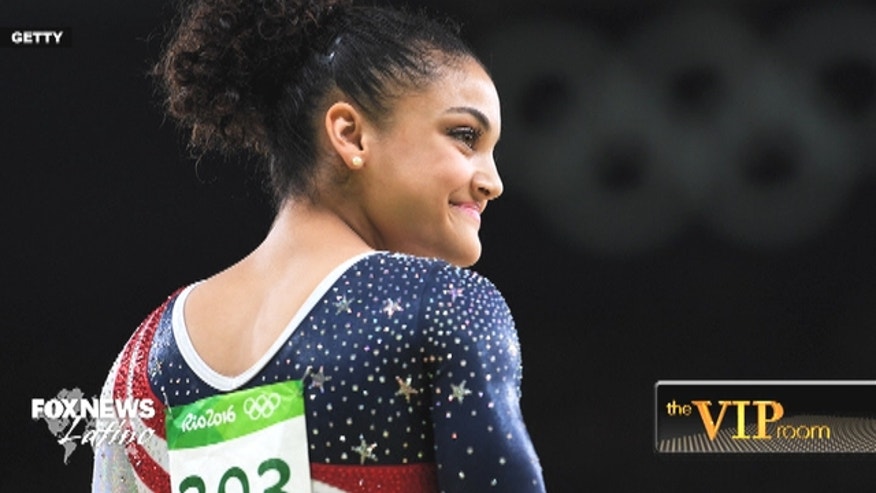 New York – Olympic gymnast Laurie Hernandez is one busy young woman.
Only a few months ago in Rio, she brought home U.S. gold with her team the "final five," and silver for her work on the balance beam.
Today she's a showstopper on ABC's "Dancing with the Stars," and in January she'll release a book about her life titled "I Got This: To Gold and Beyond."
At 16, Hernandez has accomplished more than many in a lifetime.
She started gymnastics at age 6, enrolling in the Monmouth Gymnastics in her hometown of Old Bridge, N.J., where she met coach Maggie Haney — the two have worked together ever since.
On being one of the few Latinos in the field of gymnastics, Hernandez says simply it is "an honor."
"Growing up I didn't see too many Hispanic gymnasts," she told Fox News Latino.
She says at the Olympics she had a lot of Hispanic families tell her how proud she'd made them and thanking her for representing Latinos so well in the world competition.
Hernandez is Puerto Rican, born in New Brunswick, New Jersey. She is the youngest of three. Her mother, Wanda Hernandez, is a social worker who served in the Army Reserve and her father, Anthony, is a court officer.
In 2014, Hernandez was sidelined with injuries, including a dislocated right kneecap and a fractured wrist.
This season of "Dancing with the Stars," the young medalist has been getting rave reviews.
Hernandez says the most challenging aspect of the competition was not the physicality.
"The heels played a big role. For gymnastics you're barefoot 100 percent of the time," she says.
Hernandez is known for her dazzling floor exercise routine, where she has been nicknamed "baby Shakira" and the "human emoji" for her vivacious facial expressions and for her grace and artistry on the balance beam.
In the whirlwind of the last few months, Hernandez has met numerous celebrities as well as President Obama and first lady Michelle Obama.
She's been invited to be in this year's Macy's Day Parade, which she said is just "insane."
"For Thanksgiving it was our [family] tradition top watch the parade ... and yeah, I am going to be in the parade this year ... It's like insane!" she said. "My 5-year-old self is giving me a high five right now."
Rebekah Sager is a writer and editor for FoxNews.com. She can be reached at rebekah.sager@foxnews.com. Follow her on Twitter @rebekah_sager.