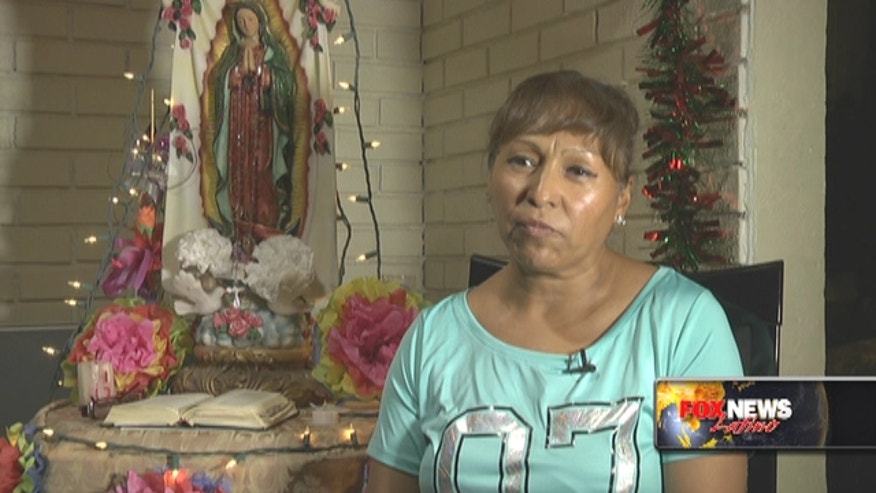 Phoenix – Maria Cruz Ramirez, who lives in the U.S. illegally, is one of the more than 100 women from across the country that have embarked in a unique pilgrimage from Philadelphia to Washington, D.C., looking to take their plea personally to Pope Francis when he visits next week.
A Phoenix, Arizona, resident, Cruz flew to Philadelphia and began walking to the capital as part of the "100 Women, 100 Miles" walk organized by the group We Belong Together. The march began on Tuesday and should wrap up next week, in time for the pope's visit.
Cruz, who is Mexican, could be arrested and deported on her way to see the pope but she said she is willing to take the risk.
"I want to bring the pope these stories of pain, of sadness, of separation, of being detained simply because people want to be able to stay here and support their families," she told Fox News Latino before flying to the East Coast.
She hopes the pope can convince American policymakers to stop deporting immigrants and separating families.
According to the Philadelphia Inquirer, the group We Belong Together has been in communication with the Vatican and has formally invited the pope to its closing vigil on the morning of Sept. 23 at an undisclosed Washington-area church.
Marisa Franco, director of the immigrant rights group No More Deportations, said it's time to change the immigration law, but first politics need to be changed. "We think that the Pope can help that by making comments, by speaking out, about this issue," she said. "And we think the 100 Miles,100 Women march can help push for that to happen."

Cruz and her three children fear being sent back to Mexico – two of them were once arrested during a rally of the state's anti-immigration law.
"My oldest son was arrested. He was in jail for two days and one night. My youngest daughter was put in a juvenile detention facility for a few hours," Cruz recalled. "When I saw them being arrested simply for fighting for their rights, that's when I decided to take action."
Cruz believes her message will have an impact.
"I want to be respected. And I don't want to put one foot in a jail one day or be deported and be separated from the only family I have here, my kids."
Like us on Facebook
Follow us on Twitter & Instagram