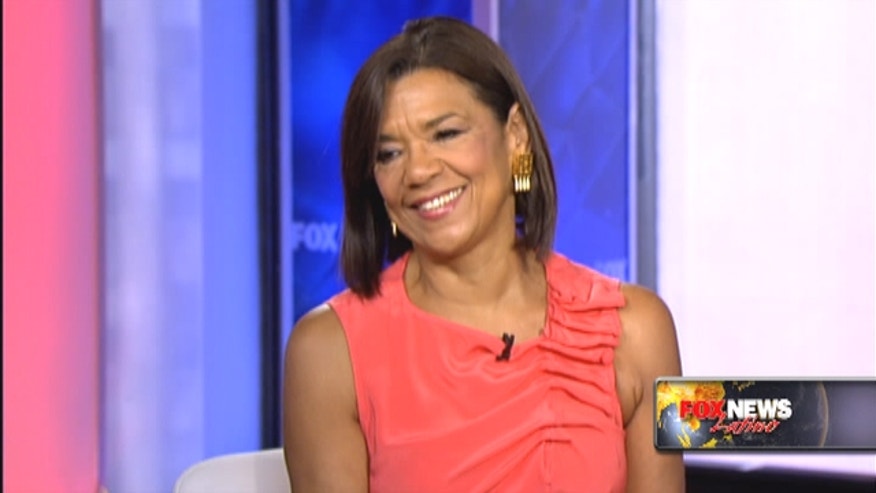 After 44 years playing Maria on Sesame Street, millions of viewers over the generations have embraced Sonia Manzano as a member of their own family.
Manzano grew up right before the eyes of a nation, alongside Big Bird and Elmo, but behind those smiles, songs, and teachable moments is a story of a little girl who had a tough childhood growing up in the Bronx in the 1950s.
In a new memoir entitled, 'Becoming Maria: Love and Chaos in the South Bronx,' Manzano details life as a Puerto Rican girl living in a cramped apartment where her father routinely beat her mother.
"Oh, it was awful," Manzano said in an interview with Fox News Latino. "It was completely tumultuous. My father was a violent drunk. My mother was battered."
The memoir brings you inside Manzano's home and gives fans of Sesame Street an understanding of what motivated Manzano to play Maria so authentically for so many years.
"It's exactly what I wanted to do, to provide a little bit of solace through television for children in tough situations," Manzano explained.
Her dreams of being an actress, she said, began with a class trip to watch the West Side Story.
Manzano said she was moved to tears at the movie theater in Manhattan as West Side Story came to an end. She explains in her memoir that the film opened the possibilities of a life of acting, and art, she had no idea about as an 11 year old.
"I go to this movie and here is an intercity that was so beautifully rendered, the school yard looked like a Matisse," she said. "I understood: 'Wait a minute. What is this?' You take something banal, something you look at every day—who cares you walk by it—and you either photograph or paint it…and I think I understood that's what art was. You take a banal thing…and exalt it into something beautiful."
She hopes readers leave with an overall understanding that embracing who you are and where you come from is an important part of becoming who you're meant to be.
"I think a lot of people believe that successful humans overcome troublesome childhoods and I don't like to think that about myself," Manzano said. "I didn't overcome a troublesome childhood but I used my childhood, I embraced my childhood. I think that I've become the best Maria I could be because of the things that happened to me."
Bryan Llenas currently serves as a New York-based correspondent for Fox News Channel (FNC). Click here for more information on Bryan Llenas. Follow him on Twitter @BryanLlenas.