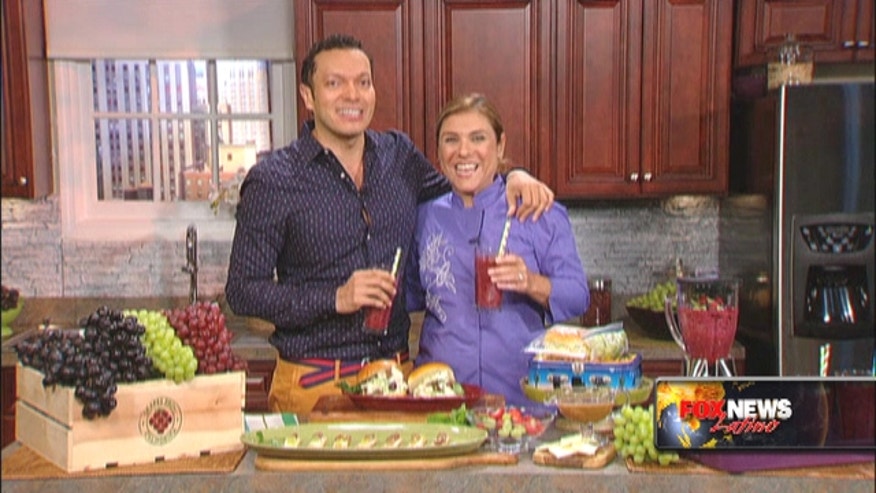 New York – There is a saying that "success breeds success."
For celebrity chef Lorena Garcia, it's been the story of her career.
After captivating viewers on shows like "Top Chef Masters" and "Top Chef All-Stars" on Bravo, this Venezuelan moved on to help revamp the menu at fast-food chain Taco Bell with gourmet-style bowls and wraps.
This week on MY Lifestyle Extra, we join Garcia in the place she feels most comfortable - the kitchen. Watch as she shows us some of her simple mouth-watering recipes that are also healthy for your family. The common ingredient in the delicious dishes – grapes! She also gives her candid tips on how Latinos can look to nutritious eating to solve some of the health problems they face.
We also show you our travel destination for the week. This place is known for its red double-decker buses and royalty. You'll definitely want to check it out.
MY Lifestyle Magazine is a boutique publication for chic bicultural Latinos. From health, beauty, travel, entertainment and fashion, this national publication reveals all the latest cultural styles and trends. It is the first multimedia platform for bicultural readers, as 85 percent of the content is in English and 15 percent in Spanish.
Follow us on twitter.com/foxnewslatino
Like us at facebook.com/foxnewslatino