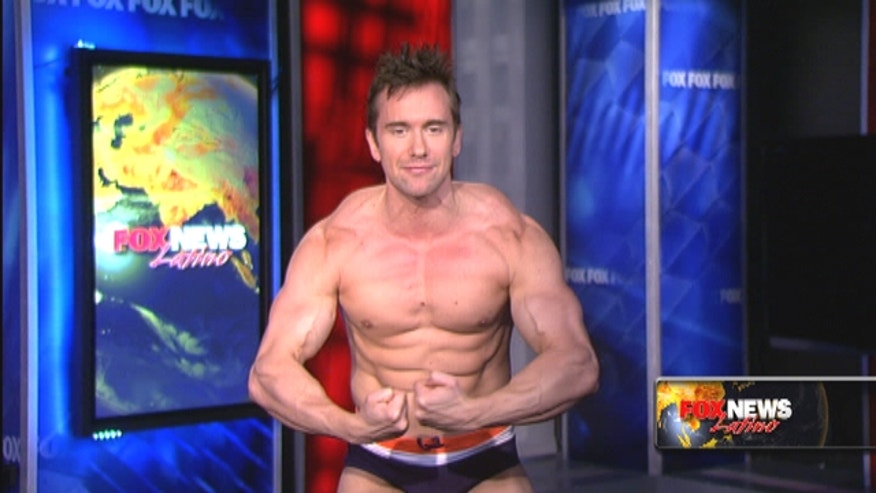 New York City – We've all had to do something in our own lives that required strength and a lot of hard work. For Ben Bailey, it was laser focus and strict discipline that landed him the title of Mr. Hercules in 2012 and has him competing for it again this year. When this natural bodybuilder isn't competing for the title of the strongest man in his class, he is serving his celebrity clients as a personal trainer in New York's Complete Body and Spa gym.
Can everyone use the same hard-work principles he used to win a Mr. Hercules and apply those teachings in their own lives to become a champion of their goals and dreams? Bailey joins us this week on MY Lifestyle Extra to give us the three steps to becoming the champion of you. Find out what those steps are, plus what to do if you're not feeling so strong and how to overcome those doubts.
We also have our weekly travel destination for you and it's one of the most exciting and vibrant places on the planet. Check it out.
MY Lifestyle Magazine is a boutique publication for chic bicultural Latinos. From health, beauty, travel, entertainment and fashion, this national publication reveals all the latest cultural styles and trends. It is the first multimedia platform for bicultural readers, as 85 percent of the content is in English and 15 percent in Spanish.
Follow us on twitter.com/foxnewslatino
Like us at facebook.com/foxnewslatino