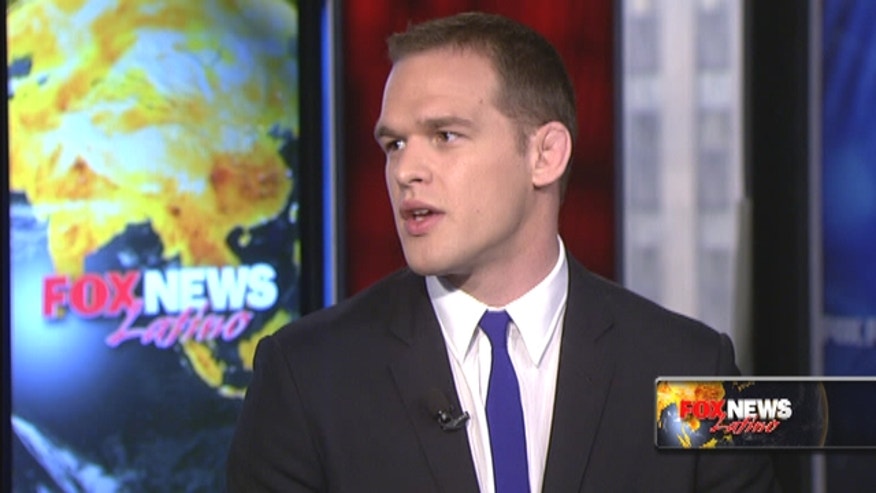 New York City – We've witnessed historical moments in sports the past few months, with athletes like Puerto Rican professional boxer Orlando Cruz and NBA player Jason Collins both publicly coming out as gay.
Hudson Taylor, who is working behind the scenes with athletes to help in this transition, is not gay himself, but an advocate whose nonprofit, Athlete Ally, is working to make the transition out of the closet less frightening for sports figures. Taylor is a three time NCAA All-American wrestler who now coaches at Columbia University.
The lesbian, gay, bisexual and transgender community has seen victories in the past few months with states like Rhode Island, Delaware and Minnesota extending marriage rights to same-sex couples. But for LGBT people, those advances have come with violence as well.
In recent days, the New York Police Department reported a 70 percent spike in anti-gay bias crimes in the city this year alone. Last week, a man was shot and killed on a busy street after a man confronted him for being gay, sparking rallies to halt the violence.
Click on the video to see how Taylor is working with athletes and communities to stop these kind of crimes, what he sees as the future for gay athletes in professional sports and more. Plus, check out Taylor in the MY Lifestyle Men feature of MY Lifestyle Magazine's current issue, which features seven of the top cosmopolitan men of New York City.
MY Lifestyle Magazine is a boutique publication for chic bicultural Latinos. From health, beauty, travel, entertainment and fashion, this national publication reveals all the latest cultural styles and trends. It is the first multimedia platform for bicultural readers, as 85 percent of the content is in English and 15 percent in Spanish.
Follow us on twitter.com/foxnewslatino
Like us at facebook.com/foxnewslatino