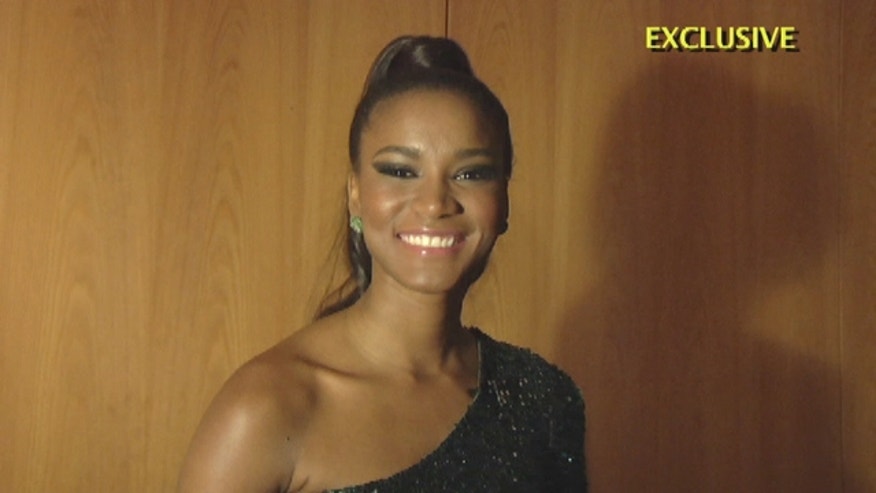 There are 89 contestants and only one will win the title of Miss Universe 2012 on Dec. 19, 2012 live from Planet Hollywood Resort & Casino in Las Vegas, Nevada.
My job? To assist in the selection from the world's most beautiful young women as preliminary judge, making decisions that will change the course of one winner's life.
So how did I end up here? The Miss Universe Organization feels I have a good sense of judgment when it comes to achievements, demands and public responsibilities as a journalist and public figure. Plus, my list of one-on-one interviews include an exclusive with Miss Universe 2010 Ximena Navarrete at her apartment in New York City during her reign and more recently, Miss Universe 2011 Leila Lopes for the cover of MY Lifestyle Magazine December/January edition.
I can't get into the details of the contestants or mention my favorites due to confidentiality and legality factors, but what I know for sure is that for the winner, holding the prestigious title is a golden ticket for money, fame, success and a step closer to her career goals. For the right young woman, the experience will allow her to blossom and strengthen her character.
There are only eight preliminary judges. The trip is special and worth it. First, I traveled first class direct from New York to Las Vegas. The Miss Universe Organization team greeted me with a welcome package and gift bags prior to checking in to an spectacular 3,000 square feet suite for four days.
The judging process is based on three categories: swimsuit (symmetry of form), personal interview and overall impression, and lastly the evening gown (formal expression). After spending several days with the contestants, I ask myself: "What defines beauty and what qualities does a winner need to have to fulfill the obligations of a Miss Universe?" The answer is simple. The winner must be outstanding. Her light and spirit must make an impression that lights up any room.
The physical aspect is important. No doubt about it. But only one out of 89 gets it. The inner light comes to the surface and shows who has the biggest heart to serve, inspire and create a difference. It is not a matter of destiny or pure luck. Once you get a chance to spend time with each young woman, you start seeing the real character attributes that make a Miss Universe - a level of spirituality, charisma and self confidence that allows them to conquer the world.
The biggest lesson I've learned as preliminary judge? The eyes are definitely the windows of a person's soul.
Tweet me your favorite contestant at @carlosanaya
To tweet your final questions, get exclusive behind-the-scenes photos and pageant events visit missuniverse.com
Also check out Miss Universe 2011 Leila Lopes' final interview on the pages of MY Lifestyle Magazine as she posed for the cover before passing the crown at mylifestyle.us.
Carlos Anaya is a contributor of Fox News Latino with MY Lifestyle Extra. Anaya, a GLAAD award winning journalist, is also the managing editor for MY Lifestyle Magazine. You can reach him at @carlosanaya carlos@carlosanaya.net
Follow us on twitter.com/foxnewslatino
Like us at facebook.com/foxnewslatino
MY Lifestyle Magazine is a boutique publication for chic bicultural Latinos. From health, beauty, travel, entertainment and fashion, this national publication reveals all the latest cultural styles and trends. It is the first multimedia platform for bicultural readers, as 85 percent of the content is in English and 15 percent in Spanish.
Follow us on twitter.com/foxnewslatino
Like us at facebook.com/foxnewslatino