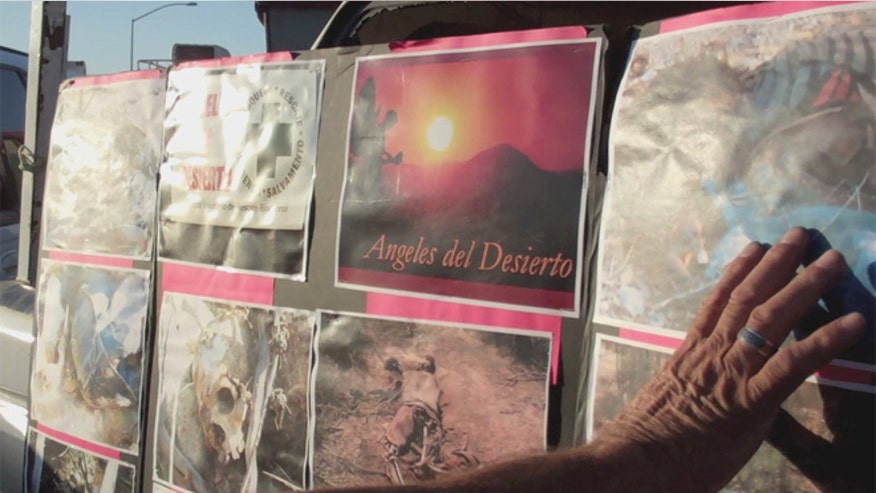 Armed with a walkie-talkie, boots, and a few volunteers, the so-called "angel of the desert" is ready for work.
Rafael Hernández is the leader of a team of volunteers on a mission to rescue or recover the bodies of Mexican immigrants who get lost in the desert trying to cross the border.
For 40 years, Hernández has risked his life trying to save people he doesn't even know.
Every day, he gets anywhere from 30 to 60 calls and100 e-mails from people lost in California, Arizona, and Texas.
He walks miles and miles -- risking animal attacks, dehydration, and death -- searching for those who need help.
"We found a young man dying, when he sees us, we are their hope," Hernández explained.
Hernández points to his inside connections as an important resource that helps him to find and locate undocumented immigrants who need help.
"We have a huge advantage over them (the border patrol)," he explained. "We can communicate with a lot of people, the guides, the coyotes, the family, and we can cross into Mexico."
Some, however, call Hernández a smuggler, a coyote, and a criminal for aiding those who intend to cross into the U.S. illegally.
It is a claim he denies.
Follow us on twitter.com/foxnewslatino

Like us at facebook.com/foxnewslatino
Tania Luviano is the founder of Latina Mom TV, a Vlog for today's Latina. Follow Tania @Latinamomtv