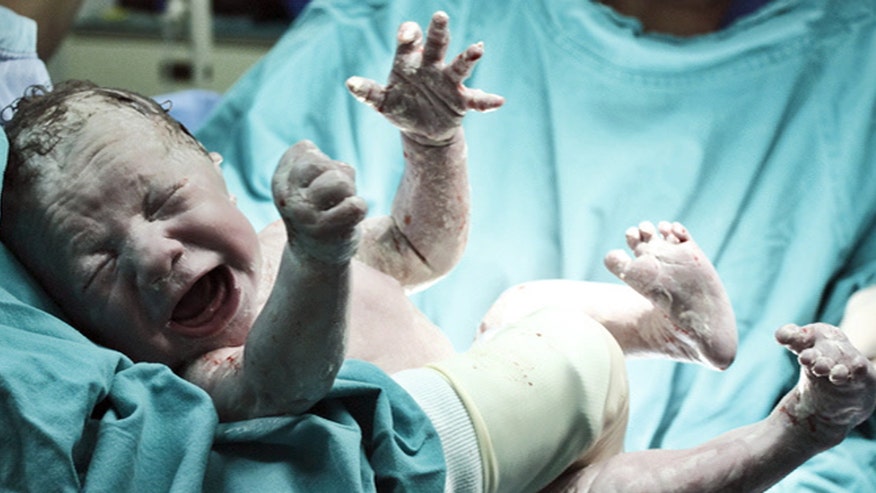 A new Utah father said Tuesday a hospital charged him to hold his baby after his wife gave birth last month.
Ryan Grassley shared a photo of his hospital bill on Reddit, according to Fox 13 Now. The bill showed that Grassley was charged $39.35 for "skin to skin" contact. The photo has been viewed more than 3 million times in the last day.
I had to pay $39.35 to hold my baby after he was born.
"The nurse let me hold the baby on my wife's neck/chest," he wrote on the website. "Even borrowed my camera to take a few pictures for us. Everyone involved in the process was great, and we had a positive experience. We just got a chuckle out of seeing that on the bill."
Grassley, of Spanish Fork, told PIX11 that he thought it was "funny and a bit ridiculous" and decided to share it on Reddit. He even started a GoFundMe to raise $39 to pay for the charge. He added that the money would go to a vasectomy "because I never want to go (through) these sleepless new baby nights again."
The goal had been reached by early Wednesday.
Janet Frank, a spokeswoman for the Utah Valley Hospital in Provo, said in a statement to PIX11 that there was an additional nurse in the room during the C-section which is why there was the charge.
"In general, Utah Valley Hospital is an advocate for skin-to-skin contact between a mother and newborn directly after birth. Skin-to-skin is a best practice with proven benefits for both mom and baby. We do everything possible to allow skin-to-skin after both vaginal and C-section births," Frank said.
"In the case of a C-section, where the bedside caregiver is occupied caring for the mother during surgery, an additional nurse is brought into the OR to allow the infant to remain in the OR suite with the mother. This is to ensure both patients remain safe. There is an additional charge associated with bringing an extra caregiver into the OR. The charge is not for holding the baby, but for the additional caregiver needed to maintain the highest levels of patient safety."
Click for more from Fox 13 Now.