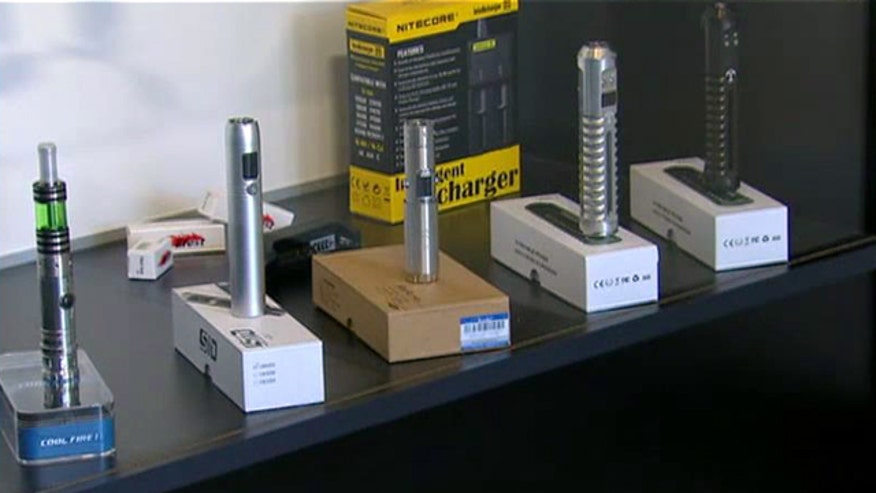 ATLANTA – In just one year, e-cigarette use tripled among U.S. middle and high school students, according to a report today from the Centers for Disease Control and Prevention (CDC) and the U.S. Food and Drug Administration's Center for Tobacco Products (CTP). E-cigarettes have become the most commonly used tobacco product among this age group.
"Currently there is about 4.6 million students who report using any form of tobacco," said Brian King, deputy director for research translation at the CDC's Office on Smoking and Health. "About 2.5 million of those are e-cigarette users.
Although e-cigarettes are "smokeless," the devices use an aerosol mist to deliver nicotine, which is addictive.
"No form of tobacco — whether it's combustible, incombustible or electronic — is safe for youth to use," King said. "And that is primarily because we know nicotine can have adverse health effects on the developing adolescent brain. It can lead to addiction. And it could also lead to sustained forms of tobacco use."
According to the CDC and FDA report, 3.9 percent of middle school students and 13.4 percent of high school students reported using e-cigarettes in 2014. That represents more than a threefold increase from 2013, when 1.1 percent of middle school students and 4.5 percent of high school students reported using the devices.
CDC officials blame part of the increase on aggressive marketing by large tobacco companies, which are buying smaller e-cigarette manufacturers.
"What we've seen in the marketing is essentially 'Mad Men' come to e-cigarettes," said CDC Director Dr. Thomas Frieden, referencing the popular AMC television series. "Marketing that we're seeing for e-cigarettes looks just like tobacco marketing did in the 1950s."
The report also shows hookah use among youth roughly doubled during the same one year time period — increasing from 1.1 percent to 2.5 percent among middle school students and from 5.2 to 9.4 percent among high school students.
In addition to delivering nicotine, hookahs burn tobacco. Although the smoke passes through water, public health officials say hookah users still inhale toxic and cancer-causing chemicals similar to those produced by cigarette smoking.
Public health officials say increases in e-cigarette and hookah use have offset declines in the use of traditional tobacco products among youth.
"Although we've seen declines in conventional products, like cigarettes and cigars, this increase among emerging products has ultimately resulted in no change in overall tobacco use," King said.
And while cigarettes are regulated by the FDA, e-cigarettes and hookahs are not. Although the FDA is working to change that. Federal health officials are also urging states to adopt more aggressive laws banning the sale of these products to minors.
"These regulations can ultimately help to ensure that the landscape for these products is no longer the wild, wild West," King said.
Jonathan Serrie joined Fox News Channel (FNC) in April 1999 and currently serves as a correspondent based in the Atlanta bureau.