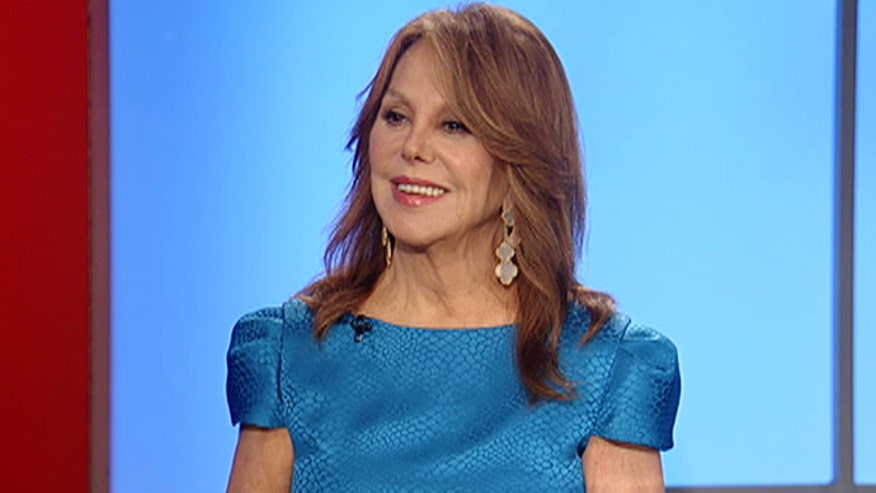 Americans will spend more than $600 billion this year on holiday gifts, according to the National Retail Federation.
But as you finish up your shopping, there's one more gift you may want to consider adding to your list. And this one, you just can't put a price tag on: Giving the gift of hope to thousands of children suffering from cancer.
Actress and national outreach director for St. Jude Children's Research Hospital, Marlo Thomas, recently stopped by FoxNews.com to talk about a unique campaign that raises funds for children who are wishing for more than just a new toy this holiday season.
Now in its eleventh year, the "Thanks and Giving" campaign to benefit the children of St. Jude Children's Research Hospital enlists the help of national retailers to help raise funds for children battling cancer at St. Jude Children's Research Hospital.
"Whenever you go to any of these fabulous stores, [like] Kmart, Ann Taylor, Domino's Pizza, Chili's Bar & Grill and Best Buy … Pottery Barn, Williams Sonoma … they're going to ask if you'd like to give a dollar or two to the children of St. Jude," Thomas told FoxNews.com. "And this is a great time of year because everybody's out there shopping for their families and having a great time, but there are kids really fighting for their lives right now."
Founded by her father, the late entertainer, Danny Thomas, in 1962, St. Jude set out to change the way cancer was treated in children ensuring that no child be denied treatment based on based on race, religion or a family's ability to pay. It's an incredible concept, but keeping their promise meant relying on fundraising and donations – something Marlo is very dedicated to maintaining.
"Most hospitals only have to get 8 percent of their funds from the public, we have to get 78 percent of our funds from the public – so this is our lifeblood," she said. "And we really are America's hospital … children come from all over the country to St. Jude and so we need America to help us fund that."
Each year, some of the biggest names in Hollywood sign on to help raise awareness for the "Thanks and Giving" campaign.
"Jennifer Aniston has been with us since the beginning, Michael Strahan and Sofia Vergara … we had Robin Williams -- God bless him -- for every year since we've been doing this for 11 years, but he's no longer with us, and John Hamm is helping us out this year," said Thomas."Everybody wants to be a part of the St. Jude story because …there's no place like [it]. We have both a research center and a treatment center under one roof – that means that every child gets a scientist and a doctor working on their case."
There's no shortage of American companies looking to give back when it comes to Thomas' "Thanks and Giving" campaign. One of the retail partners even hosted a shopping spree recently for Thomas and a St. Jude patient at a location in New York City.
"Kmart let us fill up all the carts we wanted to with all kinds of toys for the children … and they sent the presents out down to the children of St. Jude," said Thomas.
For a full list of participating retailers or to donate, visit StJude.org.