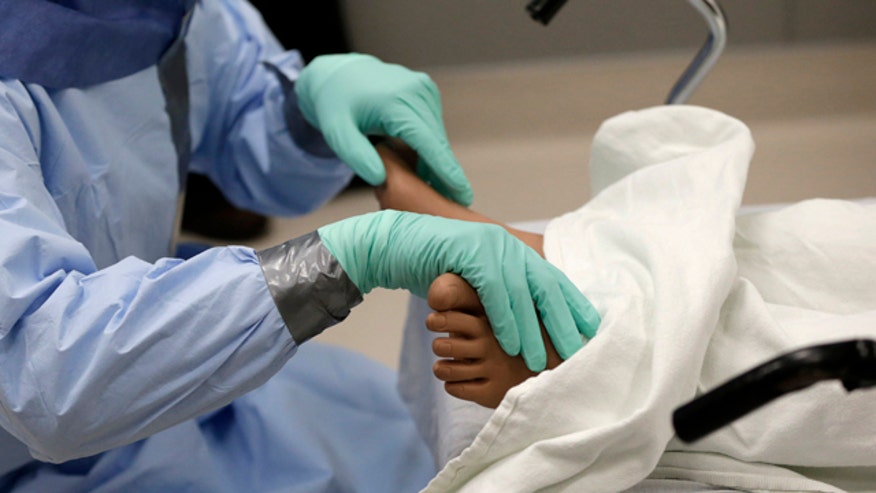 The first nurse to be diagnosed with Ebola after treating an infected Liberian man at a Dallas hospital is in fair and stable condition after arriving late Thursday night at the National Institutes of Health (NIH) Clinical Center in Bethesda, Maryland, NIH officials said Friday.
While Pham, 26, was listed in good condition when she left Texas Health Presbyterian Hospital on Thursday, "I wouldn't take this as a deterioration," said Dr. Tony Fauci, director of NIH's National Institute of Allergy and Infectious Diseases, explaining that Pham "had just made a long trip" via airplane and ambulance when she arrived at NIH just before midnight local time.
"We have hope Nina Pham will recover completely and walk out of this hospital," Fauci said.
The NIH facility has one of four isolation units in the nation. NIH says staff specializing in infectious disease and critical care will treat Pham.
She was flown Thursday evening to Frederick Municipal Airport in Frederick, Maryland, in an executive jet.
Pham was among medical staff at Texas Health Presbyterian who provided care to Thomas Eric Duncan, who died of Ebola last week.
The Associated Press and Reuters contributed to this report.