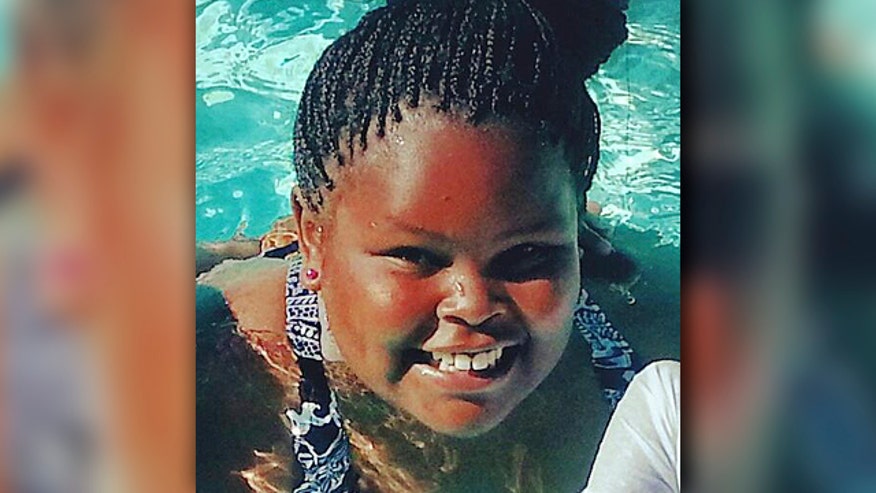 A lawyer for the family of a 13-year-old California girl declared brain dead after a surgery said Monday that she has arrived safely at a new location, but that she was in "bad shape."
Christopher Dolan said Monday that a critical care team delivered Jahi McMath to the facility, but wouldn't say where it was located. He said she was in "bad shape" because of poor nutrition during her hospital stay.
"We are very relieved she got safely to where she needed to be," he said.
KTVU-TV reported that McMath was first released to the Alameda County Coroner before being placed in her mother's custody at approximately 8 p.m. local time Sunday. Dolan told the Associated Press that she left the hospital in a private ambulance. Dolan also said that McMath was attached to a ventilator, but did not have a feeding tube.
"It was a very tense situation," said Dolan. "Everybody played by the rules."
McMath was declared brain dead by two doctors at the hospital December 12 after suffering complications from a tonsillectomy three days earlier that led to cardiac arrest. However, her family insisted that the teen was still alive, leading to a court battle over whether her life support should be removed and a second examination by a court-appointed doctor, who confirmed the hospital's diagnosis.
McMath's family had tried to make arrangements for the girl to be moved to an outpatient clinic in New York that would offer 24-hour care. On Friday, a judge ruled that Winkfield may remove her daughter from the hospital, so long as she accepts responsibility for whatever happens to her.
On Friday Alameda County Superior Court Judge Evelio Grillo said Jahi could be transferred under an agreement with Children's Hospital and the girl's mother will be held accountable for developments that could include Jahi going into cardiac arrest.
The Alameda County coroner's office issued a death certificate for the girl Friday but said the document is incomplete because no cause of death has been determined pending an autopsy.
"They may have issued one but we don't have it. We don't think she's dead," Dolan said. "We got all the necessary legal paperwork in order to get Jahi out of there." He said the deal to move the girl came together Sunday.
A court injunction prohibiting Children's Hospital from removing the ventilator that has kept Jahi's heart pumping since her Dec. 9 surgery expires at 5 p.m. Tuesday.
Dolan wouldn't specify where the girl was taken but he said "they are going to care for her, respect her and love her. And they're going to call her Jahi, not 'the body."'
He told reporters at his office in San Francisco late Sunday that the girl will be getting a feeding tube before she is transferred to a permanent facility.
Dolan asked for privacy for the caregivers because the issue has raised such strong emotions.
"It's brought out the best in people and the worst in people," he said. "We've had people make threats from around the country. It's sad people act that way, so for Jahi's safety and for those around her, we will not be saying where she went or where she is."
The girl's uncle, Omari Sealey, told reporters that "we're very grateful. We're very proud. We want to thank everyone who supported us, everyone who stood in our corner, everyone who prayed for us, everyone who donated to make this possible. Without you guys, none of this would be possible."
After spending weeks in a very public and tense fight with the hospital, Jahi's family does not plan to disclose any more about their plans for her continued care until she is resettled, Sealey told reporters on Friday.
The Associated Press contributed to this report.