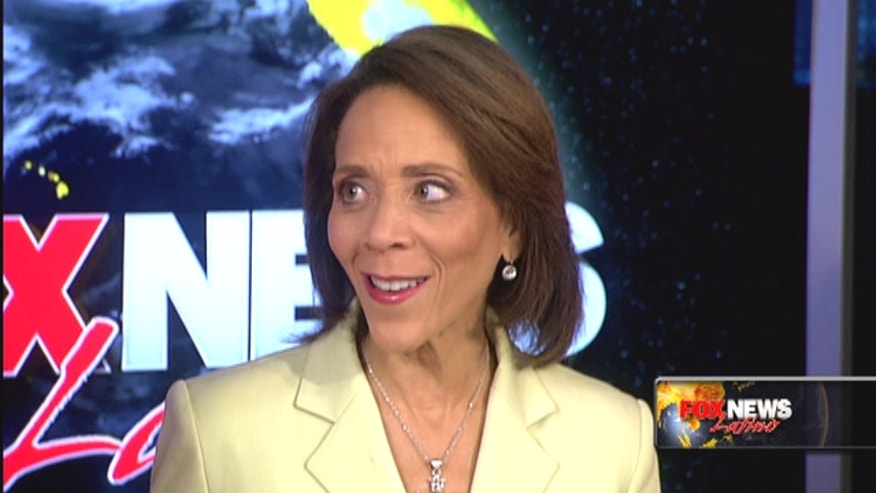 New York City – She is a national television personality, best-selling author, ordained minister and licensed psychologist. But at one point during her life's journey, Dr. Robin L. Smith had to painfully come face-to-face with the harsh reality that deep within her soul, she was emotionally starving. Overcome with fear, depression and hunger, Smith began her push to find her true self.

Her latest book, "Hungry: The Truth About Being Full" is a provocative look at how Smith had to take a look at what was causing her to feel empty inside and how she could start healing that malnourishment. The book is meant to help people all over the world to peel back layers of doubt, fear, uncertainty and superficiality to uncover their authentic selves.
Smith has recently appeared with Oprah Winfrey on her uplifting "Super Soul Sunday" on OWN to discuss these very issues. She joins us now on MY Lifestyle Extra to explain emotional anorexia and what we can do about it.
Follow us on twitter.com/foxnewslatino
Like us at facebook.com/foxnewslatino
MY Lifestyle Magazine is a boutique publication for chic bicultural Latinos. From health, beauty, travel, entertainment and fashion, this national publication reveals all the latest cultural styles and trends. It is the first multimedia platform for bicultural readers, as 85 percent of the content is in English and 15 percent in Spanish.
Follow us on twitter.com/foxnewslatino
Like us at facebook.com/foxnewslatino