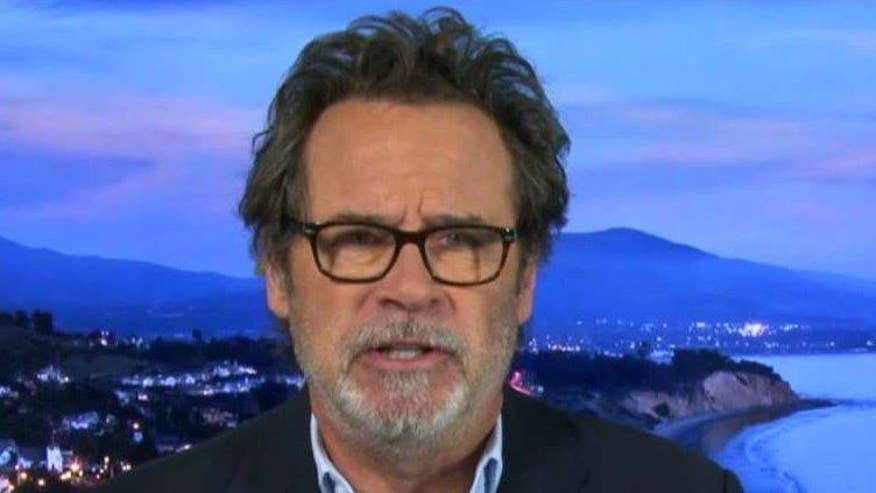 Coca-Cola has launched a new special-edition Cherry Coca-Cola with an unlikely famous face to grace the label.
Billionaire investor Warren Buffett will appear on the soda bottles for a limited time, and only in China.
The cherry flavor, launched for the first time in China on March 10, is Buffett's favorite drink.
someone please mail me one of these cokes! #china #buffett #cocacola pic.twitter.com/moVns1pbTR

— Mattly (@therealmattly) April 7, 2017
PEPSI PUSHING BACK AGAINST PHILADELPHIA SODA TAX WITH SMALLER BOTTLES
"Chinese consumers love new flavors and crave excitement from brands like ours as we launch new products," Shelly Lin, Coca-Cola China's Marketing Director for Trademark Coca-Cola, said in a statement.
"As we thought of the most creative ways to bring the great taste of Cherry Coke to China, we thought who better to celebrate the launch of this special drink than its best-known fan."
Of course, Buffet isn't just an avid Coke consumer-- his company is also a major investor. Berkshire Hathaway has been Coca-Cola's largest single shareowner since the 1980s.
FOLLOW US ON FACEBOOK FOR MORE FOX LIFESTYLE NEWS
The Chinese version of Cherry Coke is available in 330-ml cans and 500-ml bottles. Buffet's face will appear on the special-edition cans for an undisclosed promotional period.
But Buffet fans in the U.S. may soon be able to sip on a soda with the billionaire's likeness, too. Coca-Cola says it's going to bring the cans to America during Berkshire Hathaway's annual shareholder meeting this May.