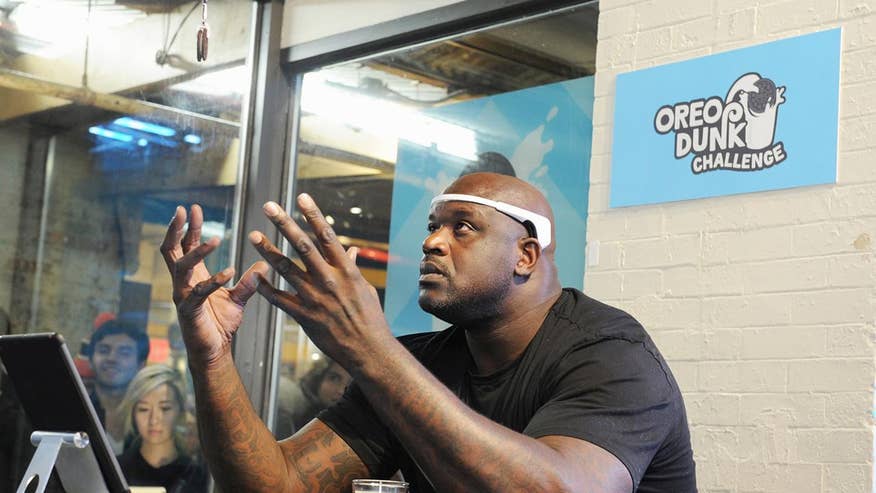 Not all celebrities are generous tippers. But basketball star Shaquille O'Neal doesn't want to be known for stiffing servers.
On a recent "Jimmy Kimmel Live" appearance, Shaq confessed he once tipped a waitress a whopping $4,000.
Kimmel asked about the 7-foot-1 retired basketball pro-turned Krispy Kreme entrepeneur's reputation for being a big tipper.
"When I'm at restaurants, you know, I am a big tipper. I like to show people my appreciation," said O'Neal.
But those serving the star better be speedy. O'Neal also said that he usually tells servers that the quicker they get his order to the table, the bigger the tip will be.
When he's ready to leave, O'Neal says he enjoys having a bit of fun with waiters and waitresses, sometimes asking them how much they think they deserve. Sometimes, they don't hold back.
One lucky waitress said she wanted $4,000. O'Neal simply replied, "Okay, no problem".
The grateful waitress reportedly told O'Neal that four-figure tip was enough for two months' rent.
"You should've punched them in the head is what you should've done" said Kimmel, who joked that O'Neal can never go out to dinner again.
FOLLOW US ON FACEBOOK FOR MORE FOX LIFESTYLE NEWS
But the legendary tipper never actually carries cash and can't even remember the last time he had a quarter.
Shaq told the late night host, "Last week, I had to beg the store guy, let me take these donuts and this soda and I'm going to go home and bring the money back."