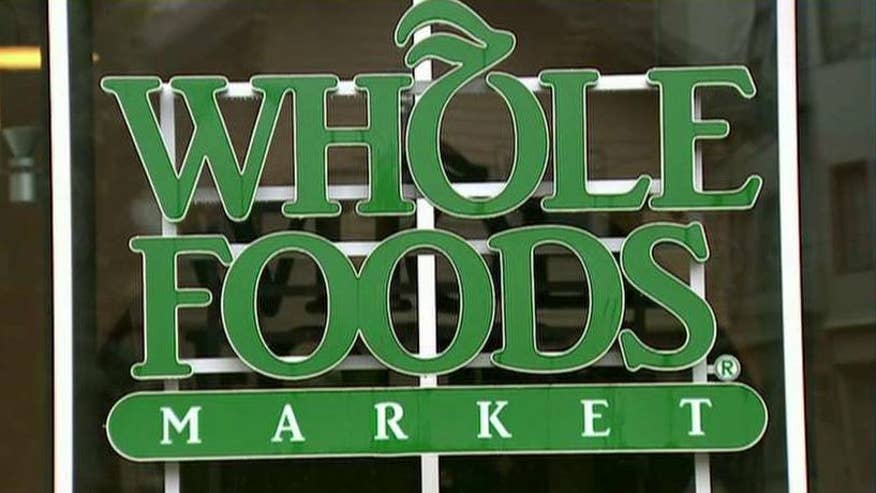 An Illinois-based grocery chain is in hot water with several former employees who have sued the store alleging corporate policy discriminated against older employees.
According to a lawsuit filed in Chicago Monday, four former Jewel-Osco employees-- all aged over 55--were transferred to subpar stores, routinely critiqued and reprimanded while on the job, and not provided the same opportunities as younger employees.
As a result, Timothy Cesario, Steve Cieslak, Gregory LaRocco and James Lee-- who have a combined 140 years of experience working for the chain-- are seeking unspecified damages, lost wages and benefits from the grocery chain, according to The Chicago Tribune.
WHOLE FOODS FACING $200 MILLION LAWSUIT FROM FORMER EMPLOYEE
"Despite making substantial store improvements and contributions, (plaintiffs) received constant criticisms, write-ups and unwarranted negative performance reviews by the (district managers), many of whom were more than 10 years their junior," the lawsuit detailed.
In a concerted effort to cut costs in 2011, Jewel-Osco began reducing its employee count and restructuring store leadership, resulting in fewer store directors.
Soon after the restructuring, all four plaintiffs were offered buyout packages but they decided to continue working. But, the lawsuit alleged, they were then assigned new posts as store directors at underperforming locations (all had previously worked as a Jewel or Osco store director).
The suit claims further examples of age discrimination, including instances where the employees were not given the proper tools and assistance to complete their jobs appropriately.
Another incident details an occasion when Cieslak was reprimanded for "minor store issues and flaws" that were not also addressed with younger employees.
FOR THE LATEST FOOD FEATURES FOLLOW FOX ON FACEBOOK
Cesario, 61, and Cieslak, 56, are technically still employees of the chain but are on long and short-term disability leave, respectively. LaRocco, 61, and Lee, 59, were terminated from the company in 2015.
The lawsuit did not proceed until all four employees filed discrimination charges with the Equal Employment Opportunity Commission to receive a"right to sue" notice.
A spokeswoman for the chain declined to comment on the pending litigation.