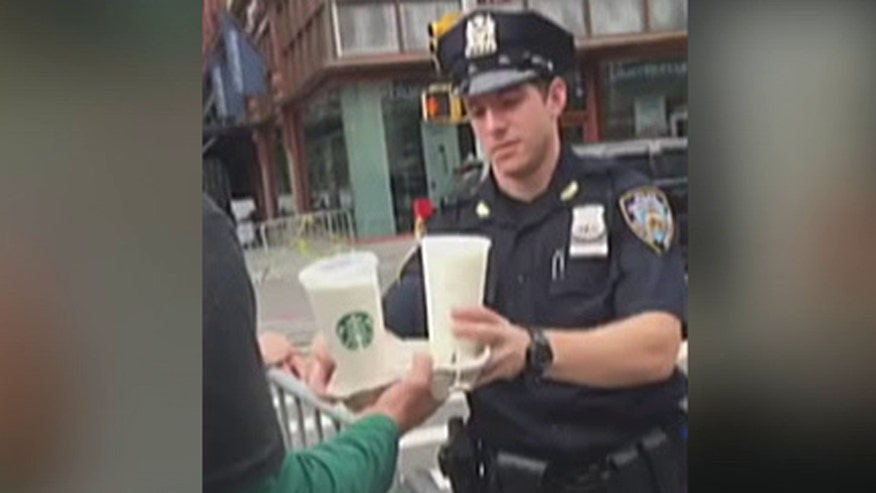 Saturday night's explosion in New York City's bustling Chelsea neighborhood rattled tourists and locals alike.
Now, in the aftermath of the bombing which injured 29, one small act of kindness is going viral.
Jermaine, a man who identified himself as a Starbucks employee working on the perimeter of the crime scene, approached first responders Sunday morning with plenty of coffee and some goodies from the chain.
"I want to give y'all some coffee and some pastries, man," he says in the 33-second clip, as he hands over a few bags to first responders working across the barricades.
"Thanks a lot, man," a man in a FDNY shirt replies.
"I wish I could give a little more," Jermaine tells the officers as he shakes their hands and thanks them for their service.
In less than 24 hours, the clip has already racked up over 7 million views on Facebook.
A Starbucks representative was not immediately available for comment.
On Sunday, New York Gov. Andrew Cuomo announced Sunday that 1,000 additional New York State police officers and National Guard troops would be deployed to patrol bus terminals, airports and subway stations throughout the city.