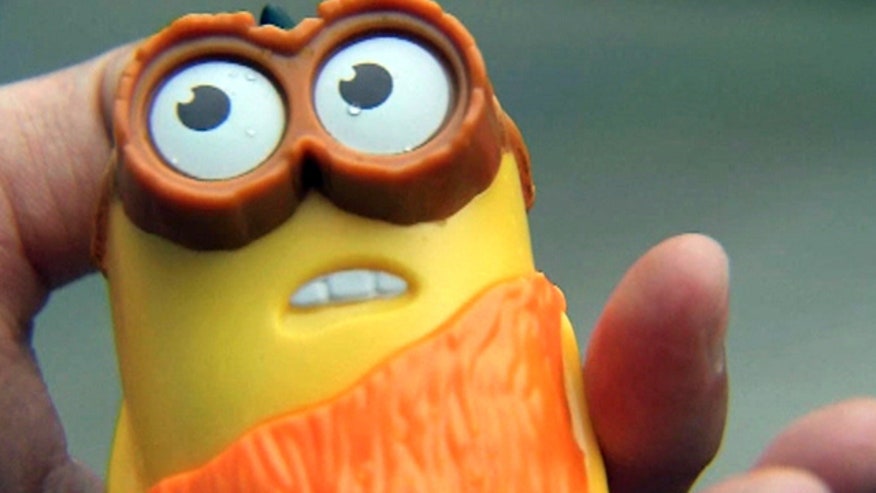 McDonald's says there are no plans to take a talking Happy Meal toy out of distribution, even though some customers say it sounds like it uses curse words.
The fast-food restaurant introduced a Happy Meal on July 3 with toys inspired by the movie "Minions."
The Oak Brook, Illinois-based company issued a statement saying the sounds the small yellow figures make are nonsense words, nothing offensive or profane. It says that the Minion Caveman toy makes three sounds — "para la bukay," ''hahaha" and "eh he.
But parents say that they won't let their kids play with it.
"As soon as we heard it, her mom took it away," Robert Frazier told Fox28, who said he had bought several for his three young children. "I listened to it and that's when we found out that's what it was saying."
McDonald's says "a very small number of customers" have been in touch with the company about the toy. McDonald's said the promotion is supposed to run through the end of July.
"Our goal at McDonald's is to serve up food and fun for our valued customers, and we're glad to have the Minions on board," the company said.
A spokeswoman for McDonald's, Lisa McComb, says there are no plans to take the toys out of distribution.
"Minions," a prequel of the "Despicable Me" movies, premieres Friday.
The Associated Press contributed to this report.