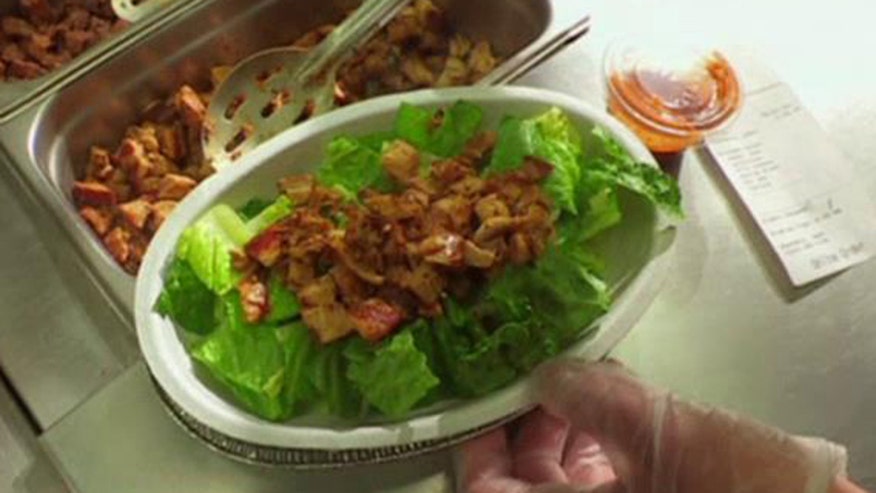 Are fast casual spots really better for you than traditional fast food?
Chipotle has successfully positioned itself as the ethical alternative traditional fast food by using responsibly raised meats—but is it actually better for you from a health perspective?
If you're an average customer at the fast casual chain, probably not.
The NY Times compiled data from about 1,800 Grubhub orders—representing about 3,000 meals—from July to December of 2012 at two Chipotle locations, one in Washington, D.C. and one in East Lansing, Mich. They found that the average Chipotle meal contains a whopping 1,070 calories— more than a Big Mac and large french fry from McDonald's which come in at about 1,040 calories. The average person should consume between 1,600 and 2,400 calories a day.
At Chipotle, how many calories do people really eat? http://t.co/Z3aW7L3ogL pic.twitter.com/zTNOYWC69V

— The New York Times (@nytimes) February 17, 2015
Of course not all Chipotle meals are created equal. The wide array of meats, salsas and other toppings that make the restaurant so popular also mean a lot of variety, so some meals are healthier than others.
While Chipotle declined to give specific data on the ordering habits of its consumers, Chris Arnold, Chipotle's communications director, told the NY Times that the restaurant does not "manage our menu around individual nutrients" or track information about each order. Arnold did note however that the most popular protein is chicken, the most common "vessel" is a burrito bowl—the NY Times GrubHub sample showed many people choose traditional burrito wraps—and the most common salsa is the fresh tomato. He gave an example burrito bowl with white rice, black beans, chicken, tomato salsa, sour cream and lettuce that averages about 625 calories.
About 25 percent of Chipotle meals contain about 850 calories or less but about one in 10 come in over 1,600 calories—those usually include extra chips and guacamole. Even more disturbing, many Chipotle orders contain 2,400 or more milligrams of sodium and 20 plus grams of saturated fat, a full day's recommendation.
For those who want to be more conscious of their next Chipotle order, somewhat obvious choices can be made.
--Opt for a bowl versus a tortilla, which adds 300 calories of carbs to your dish.
--Cheese, sour cream and guacamole all have the most calories and fat of any topping so picking just one instead of all three is ideal for those looking to lighten up.
--Ditch the sides. The chips and guacamole come in at 770 calories, so share with a friend.
--Go vegan with your order.