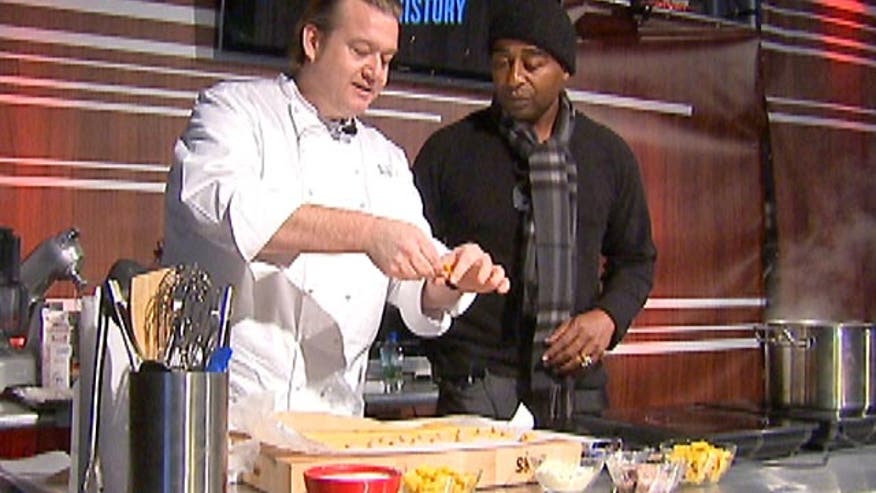 Nothing goes together better than food and football.
In New York City, the 50 Yard Lounge at Madison Square Garden and Penn Station, is a five-day pop-up, featuring 15,000 square feet of food tastings, live music and tailgating events and will highlight some of the best grub the city has to offer during Super Bowl weekend.
Open from Jan. 29 to Feb. 2, 2014, it brings together top-tier chefs and football players, like Football Hall of Famer Cris Carter and chefs Pat LaFrieda and Michael White.
Game on!
Fox News Entertainment Producer Ashley Dvorkin covers celebrity news, red carpets, TV, music, and movies. Dvorkin, winner of the 2011 CMA Media Achievement Award, is also host of "Fox 411 Country," "Star Traveler," "Fox 411 Big Screen," and "Fox on Reddit."