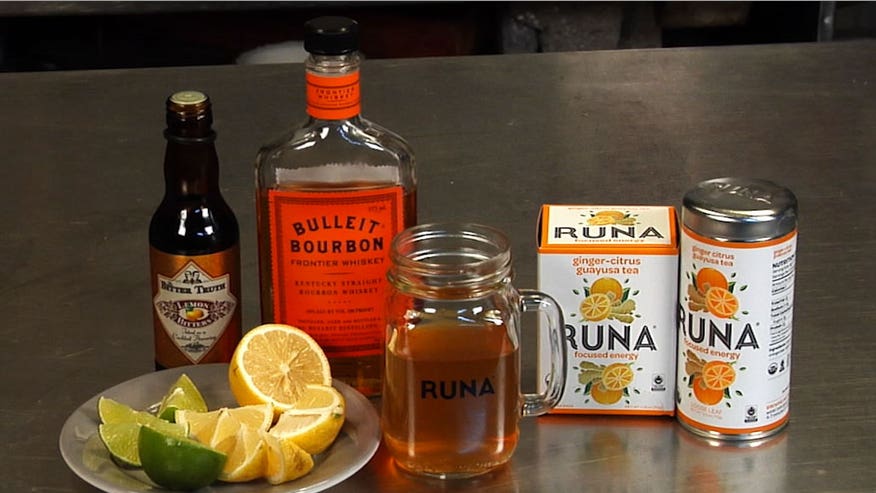 Now here's a tropical twist on your average hot tea cocktail.
RUNA shows us how to a hot tea cocktail, using their Ginger Tropical Citrus Tea.
You can also try using your favorite ginger or tropical fruit-flavored tea.
Ingredients:
1 mug (4oz) Concentrated Ginger Tropical Citrus Tea
1 Shot, Bourbon
Splash (half-shot), Lemon juice
3/4 oz, Simple Syrup
1 dash, Bitters
Directions:
Coat mug with simple syrup. Pour in lemon juice and whiskey. Make tea in separate mug. Once steeped, mix in with cocktail. Add bitters and stir.